Mansystems, the leading provider of low-code application development services for the Mendix platform, announced today it has won the tender put out by the Dutch Emissions Authority (NEa) for strategic advice and building innovative applications using low code technology.
For several years, the NEa has been using the Mendix low-code platform for the rapid and flexible development of software to advance its goals. The experience the NEa this far has had with the low-code Mendix platform, which enables companies to develop customized software 6-10x faster, has had such a positive impact on NEa the government agency decided to increase their development capacity for building applications.
Building on the positive experiences with the Mendix platform, the NEa has now chosen Mansystems to become a strategic partner in the development of modern digital applications that will be built and deployed using the Mendix platform over the next several years.
The NEa is an arm of the Ministry of Economic Affairs and Climate responsible for implementing climate policies through which the Dutch government reduces CO2 emissions in compliance with the European emissions trading system. By overseeing all the organizations that fall under this system and supports them in fulfilling associated obligations, the NEa plays a crucial role in climate policy and in achieving the objectives of the climate agreement.
In addition, the NEa oversees a similar national system for compliance with obligations arising from the legislation and regulations for renewable energy involving transportation. To achieve their goals, Mansystems will support the NEa with strategic advice in digitalization and building innovative applications in the coming years.
NEa Director Mark Bressers about the collaboration: "I have come to know Mansystems as a professional organization that provides suitable solutions for complex IT issues. The knowledge that we as Emission Authority have in-house about how market instruments can be used to reduce CO2 emissions is becoming increasingly important. The collaboration with Mansystems makes it possible to package this knowledge in digital applications to perform our tasks even better and to take the next step in the transition from the Netherlands to a climate-neutral economy. I am looking forward to working with Mansystems."
Arnold Zwart director of Mansystems adds: "This is cooperation in optima forma; because, we can combine our knowledge and experience about digitization and application development, built up over the past 25 years, with knowledge in the climate domain of the NEa, a good result will come about. I am extremely proud we can contribute to the important climate transition that we as the Netherlands and Europe must realize."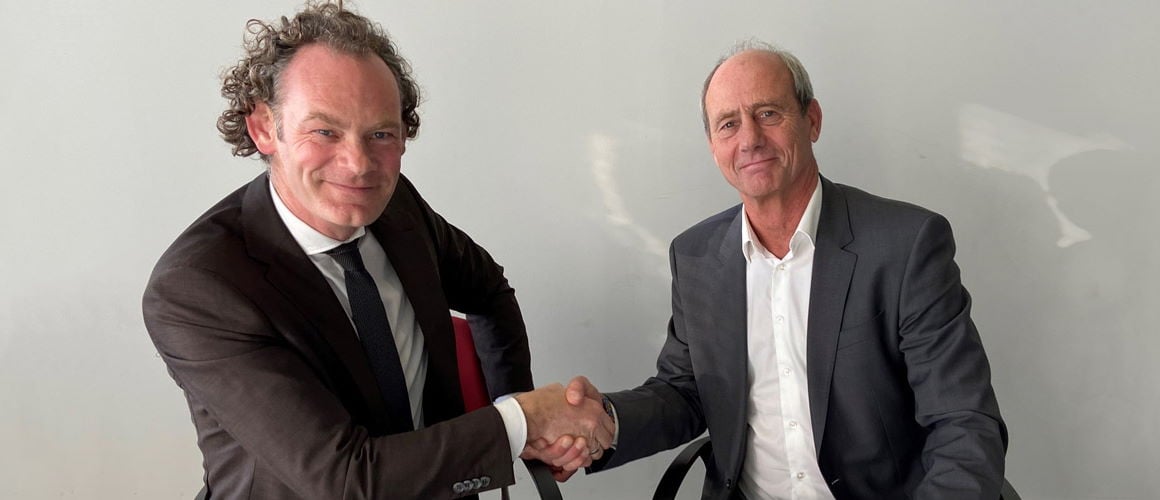 NEa CEO Mark Bressers (left) and Mansystems CEO Arnold Zwart.