Webinar
How to optimize your Field Service Management with low-code strategies
Join us for an insightful webinar where to explore the transformative power of Low-Code in the manufacturing industry, specifically in Field Service Management (FSM). Learn how to set clear goals and strategies for deploying Low-Code, revolutionizing operational processes. Gain valuable insights into leveraging Low-Code to define your service identity and drive transformation in the manufacturing business landscape. Don't miss this opportunity to discover the full potential of Low-Code and revolutionize the collaboration between your operational business process stakeholders.
You will learn:
How Low-Code brings value for the manufacturing industry, especially FSM
How to improve agility and adapt faster to meet market demands
How to define the relevance of your competitive advantage
How implementing standard of-the-shelf digital tools will influence your competitive advantage
How to leverage your business identity to build exceptional customer experiences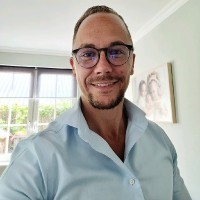 Patrick Jansen
Industrial Field Service Consultant
Patrick has over 10 years of experience in field service management and he is passionate about building effective and profitable service operations that deliver great customer experiences. Patrick believes that proper utilization of digital tools is essential in today's service operations to realize this.
Your take-aways will be:
Understanding what defines your service identity
Understanding how the proper software tool will strengthen your service identity
Insights into how to define the Low-Code strategy
Insights into how to efficiently overcome market challenges
Insights into improving the collaboration between the service stakeholders
Insights into developing data insights with the scattered data lake structure of your organization
Don't miss this opportunity to transform the way you work!