This blog is about the 'Building WCAG Compliant Accessible Apps' video. You can watch the video here.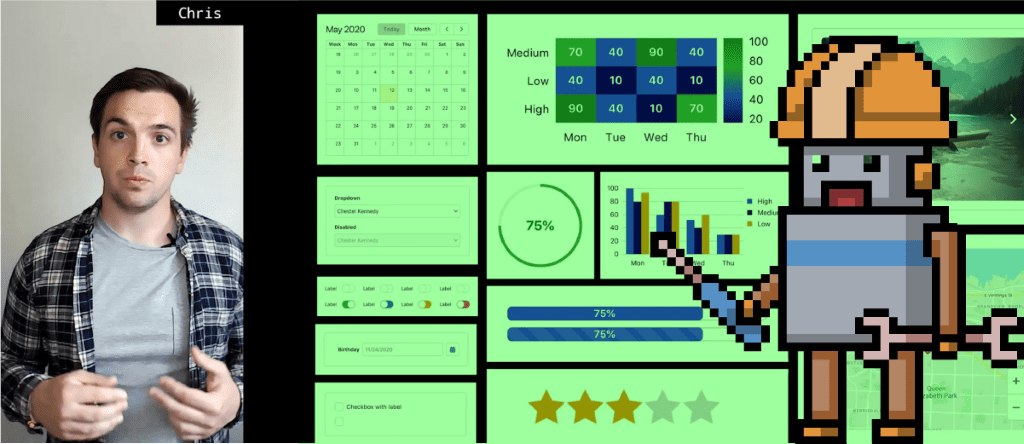 One of the leaders within Mendix, Chris Hodge, strives to makes apps accessible to everyone – and in this session he brings this important topic to the forefront. He explains exactly what web accessibility is, and shows some hands-on ways to make apps accessible for all.
Accessibility is often forgotten about or seen as an afterthought. But neglecting accessibility means missing out on business opportunities by excluding people. More importantly, a properly accessible application will benefit all of your users – think of it as inclusive design.

This is a topic close to my heart. I challenge YOU to close your eyes and discover your own app with a screen reader! Once you understand what it entails to be dependent on assistive technology like screen readers, it really makes you appreciate your own capabilities and motivates you to make your apps usable for everyone.
The good news is: with Mendix, that's possible. Though Mendix will give you the tools you need, it will not automatically ensure your app complies with all the details of the WCAG 2.1 AAA Guidelines. You'll still need to design and implement these in your own app.
At CLEVR, we've created many public governmental apps. A good example: for Het Kadaster (the Dutch land registry and mapping agency) we've built a fully accessible app to change plot borders. So if you need help, please don't hesitate to reach out to one of our consultants.
"Go Make It For Everyone"