This blog is about the 'Getting Things Done with the Data You Need' video, presented by Andrej Koelewijn and Jon Scolamiero from Mendix. You can watch the video here.
It's all about data! An app without data is like an empty bus on a lonely drive through the desert. When it comes to data, what we're really talking about is data integration.
When you start working on an application, most of the times you encounter the need to connect to data from a third-party system or another application. Is the data already available in an app in your organization? In that case, DataHub might be your best friend! The DataHub panel includes a search engine, enabling you to search for the data that is already used in other applications. You can immediately link the data by simply dragging and dropping it into your own domain model. You even get access to the associated entities.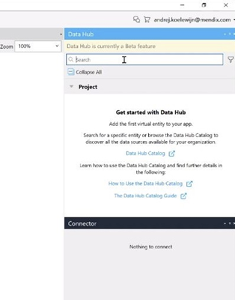 Easy DataHub handling might decrease your integration time by more than 30% for each application. In my opinion, that sounds pretty impressive.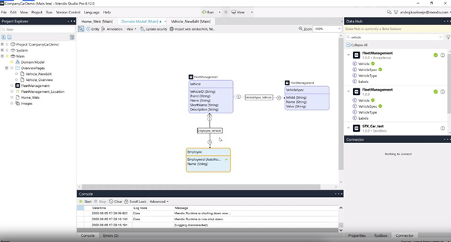 But what if you want to share your data with the rest of your colleagues? With just a few clicks, you can expose your resources, and anybody connected to the DataHub will have access to your data. Sharing is caring! To protect your own resources, you can specify which attributes will be exposed and which won't. Finally, DataHub gives you an overview of your service. You can see exactly who is using your service and which dependencies exist.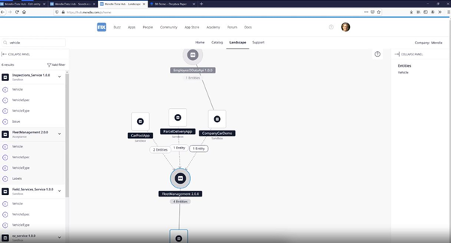 The spectrum of possibilities offered by DataHub and possible connections between different apps seems quite endless. Personally, I would have loved to have had DataHub available during earlier projects. This would have saved me a lot of time and effort on integrations. I am looking forward to how the vision of low-code will remodel data integration for Mendix.