Now that development teams are working from home to help combat the spread of the COVID-19 pandemic code reviews have become even more challenging. The days when developers could sit beside one another to review code are, at least for the immediate future, all but over. Collaboration now occurs online. Virtual collaboration, of course, would be a lot more rewarding for all concerned if time wasn't being wasted highlighting the same routine coding mistakes over and over.


Our new normal also impacts Mendix Code Review
Application Code Review
That's where Application Code Review (ACR) from CLEVR makes this new normal a lot simpler, and tolerable, for all concerned. Code review is a sensitive subject. It's even more difficult to deliver an impactful critique when the developer and code reviewer are not sitting shoulder to shoulder.
One of the best ways to streamline the code review process is to automate as much of it as possible.
Automate code reviews not only saves time; they also provide more consistent feedback to reduce any potential misunderstandings. Automated code reviews provide instantaneous feedback that ultimately serves to reduce pressure across the entire development team. Developers can review their code at their leisure. Experts don't spend time highlighting the same mundane issues time and again. There's more time to focus on complex issues that deserve their attention.
The new Normal
The new normal is clearly working from home. Having teams that work remotely may not be a new experience for every developer, but there are plenty of members team now working from home that previously always worked in an office. Whether you work from your own home, an empty office, or even overseas, the right technology smooths collaboration by making to simpler to collaborate remotely.
The next level of QA by embedding ACR into your process
Most organizations already employ the quality assurance (QA) Suite tools provided by Mendix as part of their software development process. As the largest provider of IT services focused specifically on the Mendix low-code platform, CLEVR would not be CLEVR if we did not build on that foundation. We take QA to the next level by embedding ACR into your processes. By adding a missing capability to the Mendix QA suite that was explicitly designed for Mendix developers by Mendix developers we're reducing friction at a time when it's never been more imperative for development teams to work smoothly together.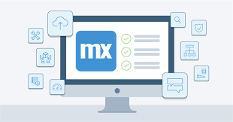 Test automation and performance diagnostics by Mendix
CLEVR, has the most substantial amount of Mendix developers in the world. Like everyone else, we've had to adapt to maintain the highest quality standards in Mendix development community. ACR has proven indispensable.
ACR is a 100% Mendix-focused tool and is completely integrated with the Mendix Team Server, right down to your projects and Mendix account. It will even push violations straight into your Sprintr project management application. It fixes security vulnerabilities that compromise your Mendix application in addition to identifying hidden bugs that could adversely impact the end user application experience.
To learn more about ACR, try it here for free?