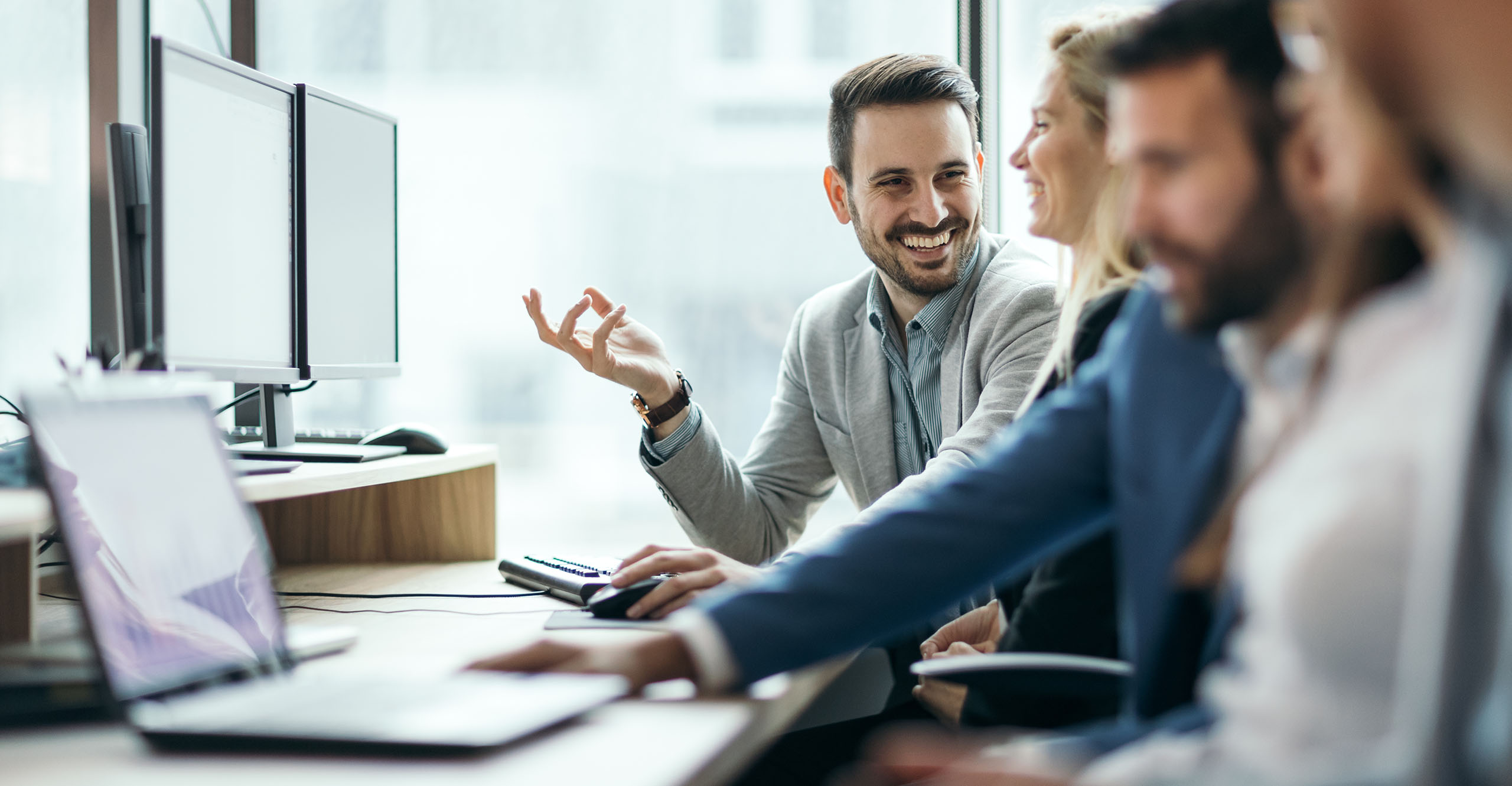 Application Code Reviewer
Automate code reviews for your low-code apps with an intuitive tool. Drive your focus on issues that matter. Deliver quality code for an improved user-experience.
Manual code reviews are slowing you down
Unleash the power of low-code by automating code-reviews for your Mendix applications, and go-to-market on-time and with high-quality. We know how tough it is to use plugins and tools that simply won't work. The Application Code Reviewer (ACR) integrates seamlessly with Mendix team server, your account, and projects, thereby allowing a wealth of features such as sending push notifications straight into Sprintr.
Discover all the possibilities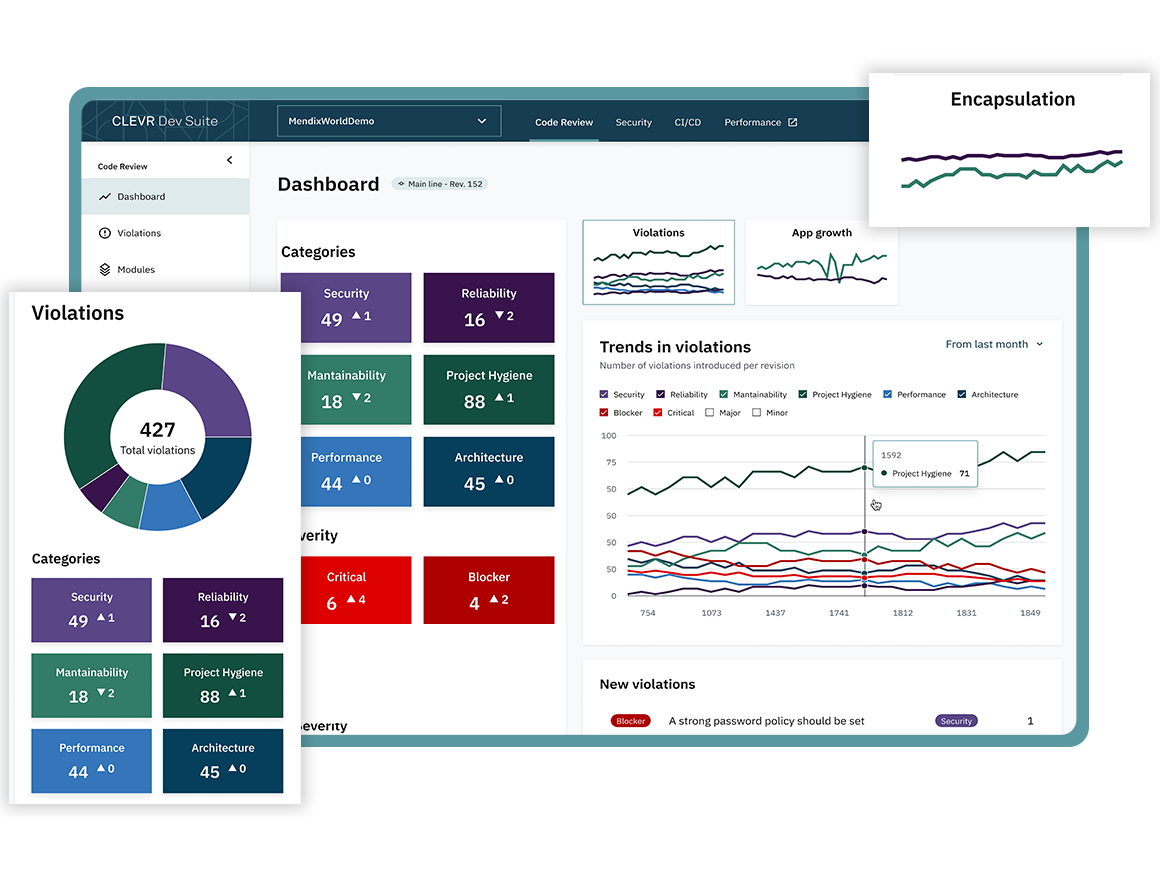 Deliver awesomeness
Deliver an out-of-this-world experience. What's more frustrating than performance issues that slow down the application? Prevent potential mistakes by using ACR on each commit so you can deliver an out-of-this world experience with your app faster.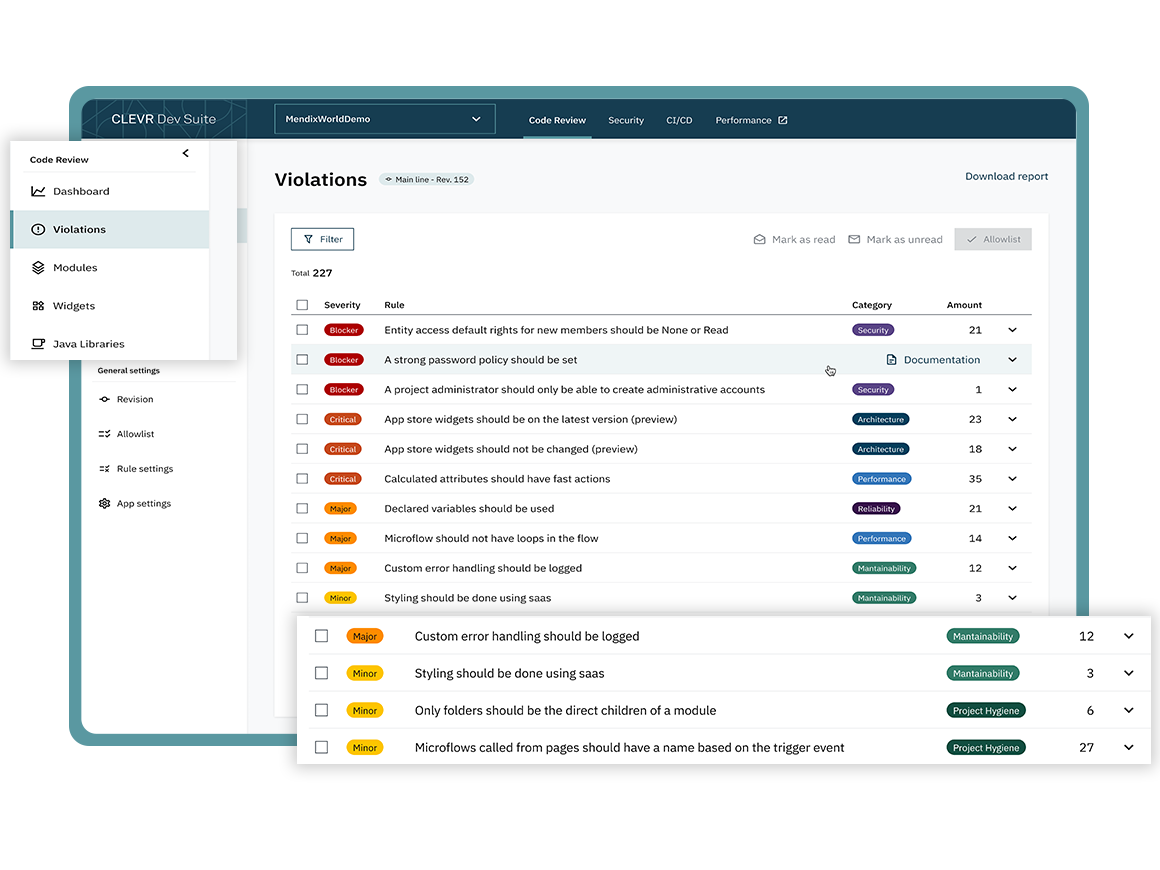 Outperform others
Leverage over 160 pre-defined rules to check your Mendix application quality! Watch the quality trendline improve as you and your team drive focused efforts into quality and performance improvements.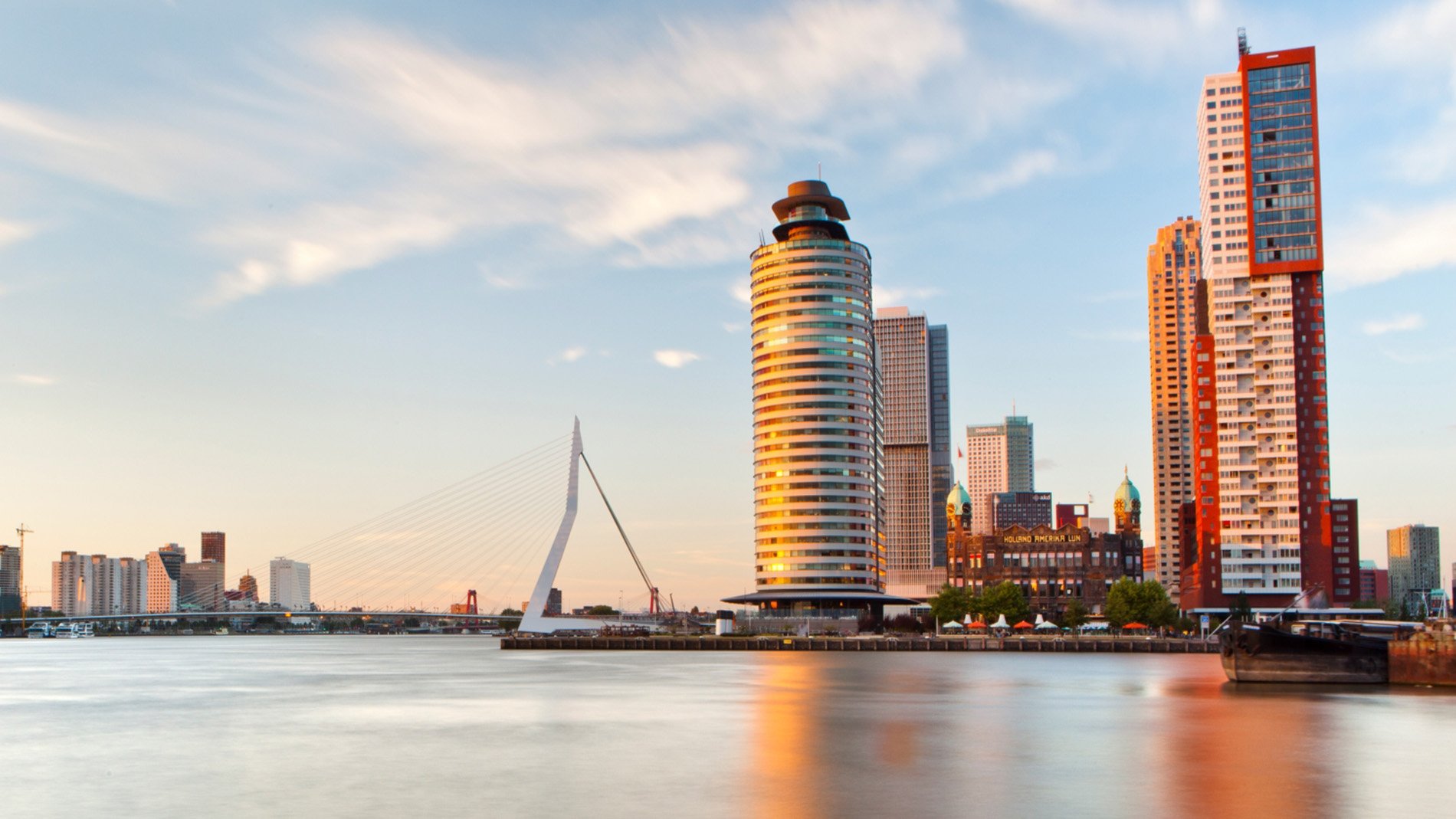 We became a client of the first hour using the CLEVR Developer Suite. I am so incredibly satisfied with this piece of software that I would wish any organisation to start using this software. It's just that good and a complete package. This should have been in the Mendix platform a long time ago, especially when you have big Mendix applications.
Richard Edens
Mendix and Operational Manager at CED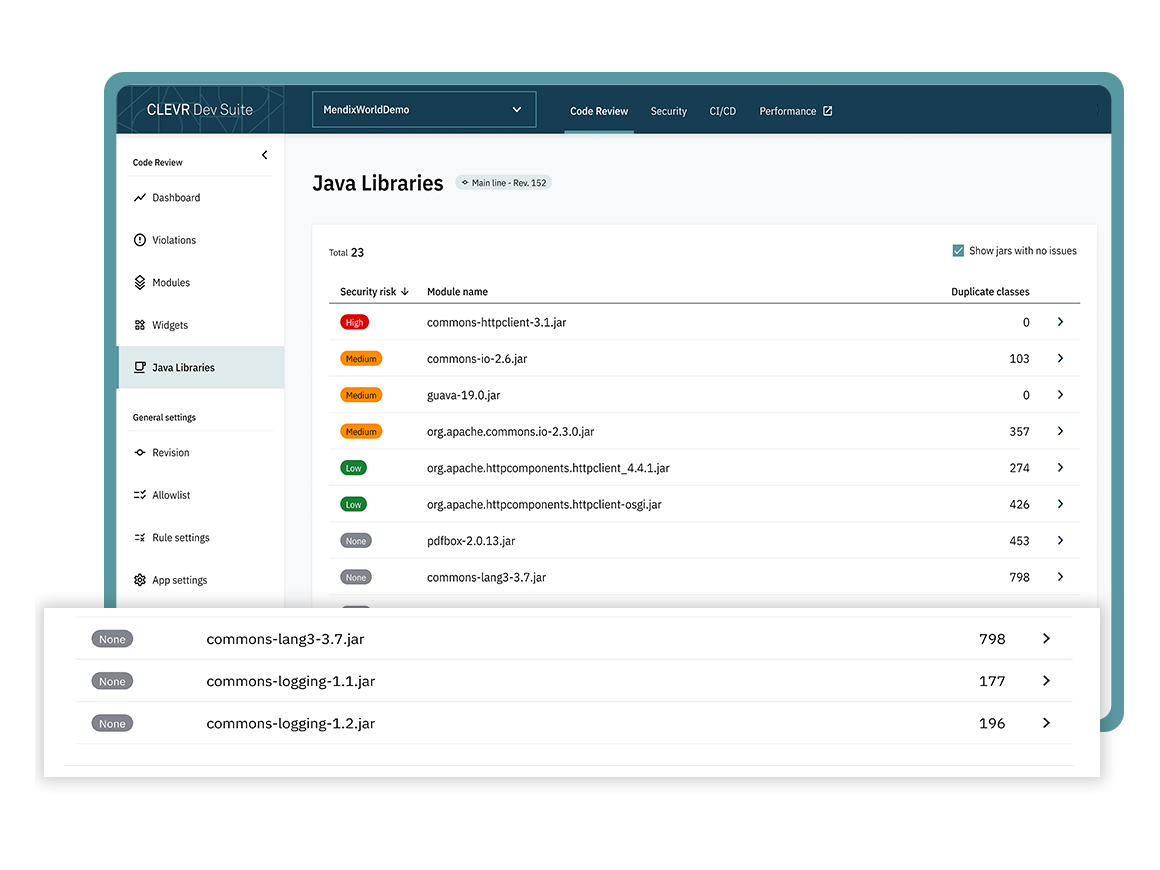 Be analytical
Get real-time insights! Smart dashboards facilitate transparency on code quality through smart categorizations such as violation type, severity level, exceptions and more.
Real-time
Predictive
Custom reports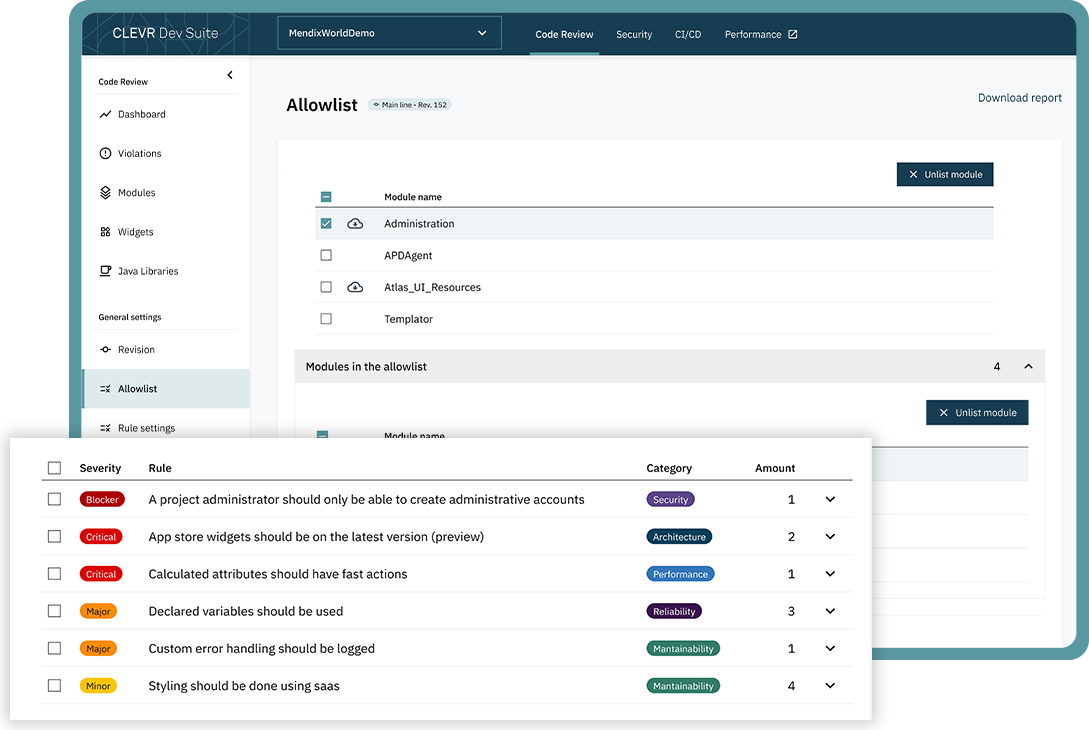 Say no to technical debt
Say goodbye to technical debt! Automate detection of old and new security issues during development cycles and prevent your app from being at risk. Spend time on building the app rather than fact checking each step.
Risk mitigation
First time right
Timely release
START TODAY
Ready to accelerate your digital transition?
Read the latest CLEVR news, articles and updates on LinkedIn
Receive personal news and updates in your inbox