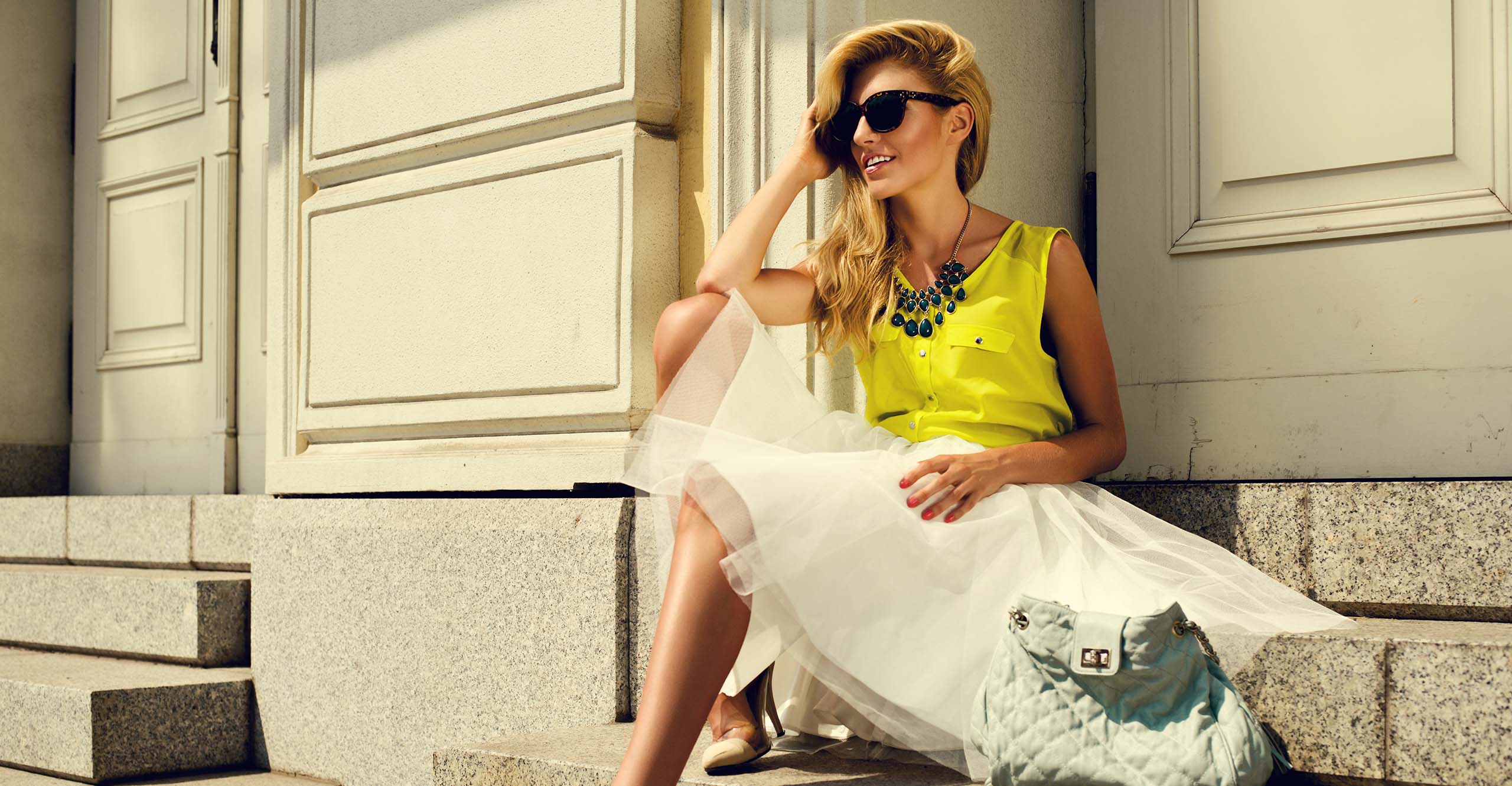 Product Lifecycle Management for Fashion and Retail
Drastically reduce your time-to-market by automating the entire design-to-sales process. Improve your productivity while cutting costs of production, reducing waste and time, and delivering quality products sustainably.
Transform your design-to-sales process
Designed for retail, apparel, footwear and accessories brands, our SaaS solution creates an end-to-end digital value chain to automate the entire design-to-sales process. We meet your unique requirements through our highly-configurable solution and do not limit you to the traditional fashion seasons. We help you streamline the production workflow (ideation, planning, design, merchandising, development, sourcing, sampling, and manufacturing), while encouraging collaboration between all your stakeholders. Ultimately, we help you stay ahead in the fast-paced fashion industry by radically cutting down time-to-market, improving your carbon footprint and lowering production costs.
Discover all the possibilities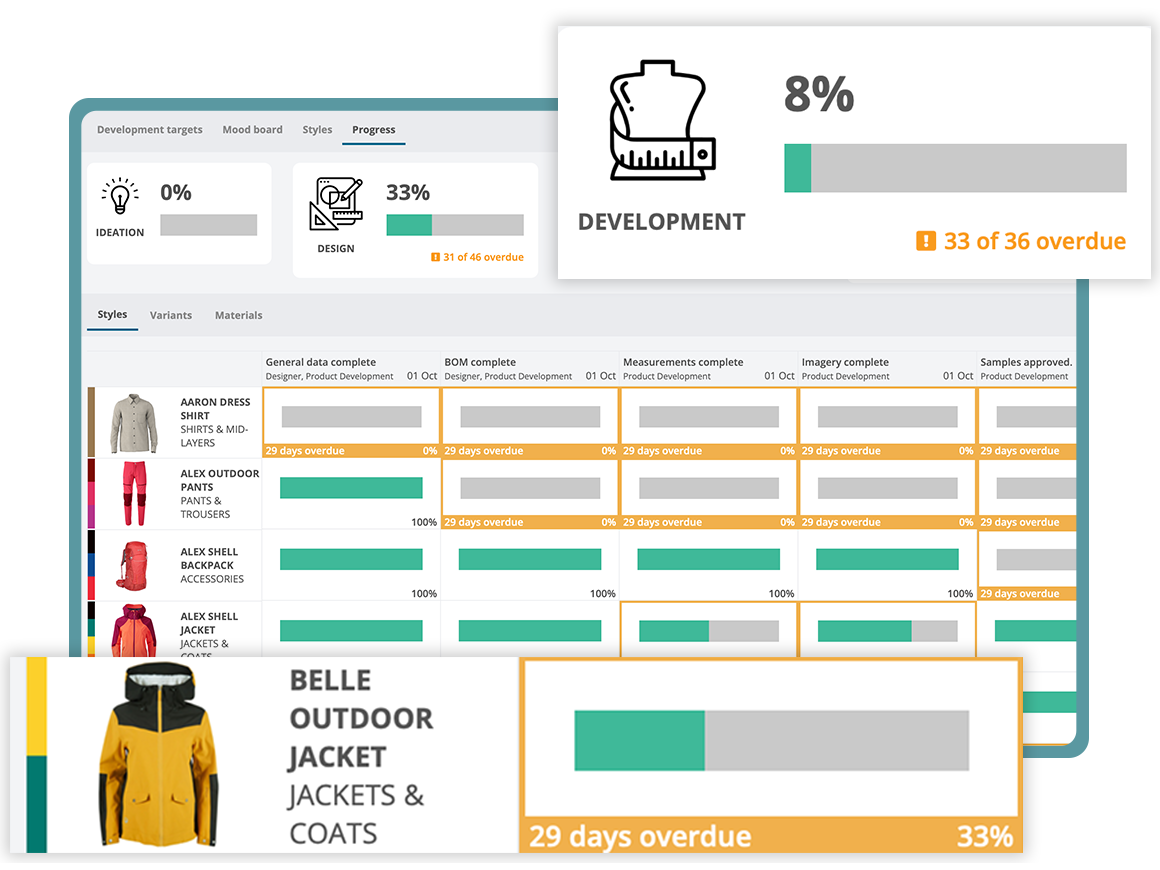 Shorter & predictable time-to-market
In the competitive fashion landscape, businesses must think and plan five steps ahead. Fast changing fashion trends compel designers, manufacturers, suppliers and retailers to work in tandem to produce collections on time. Our solution enables all stakeholders to manage, monitor and control the entire workflow for a well-planned, transparent and predictable. production process.
Gain insights with interactive overview dashboards
Track status, milestones, and red flags
Configure workflow to suite your production process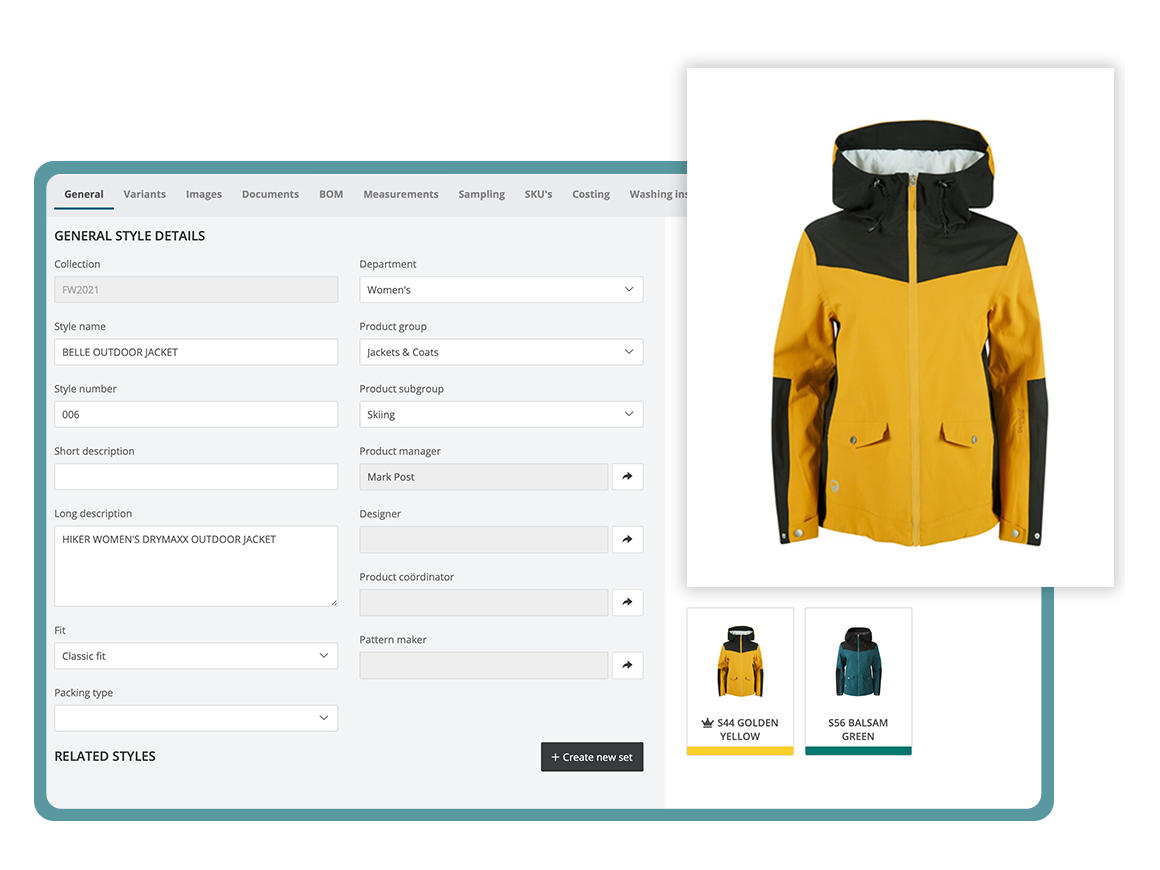 Single source of truth for production process
Traditionally all stakeholders across the production chain work on different platforms and formats to produce a single project, causing discrepancies and delays. We create a single source of truth for all product data such as designs, material libraries, sizes, color palettes, measurement charts and more.
Control versioning of product data
Access a unified and real-time database
Enable partners to connect via the vendor portal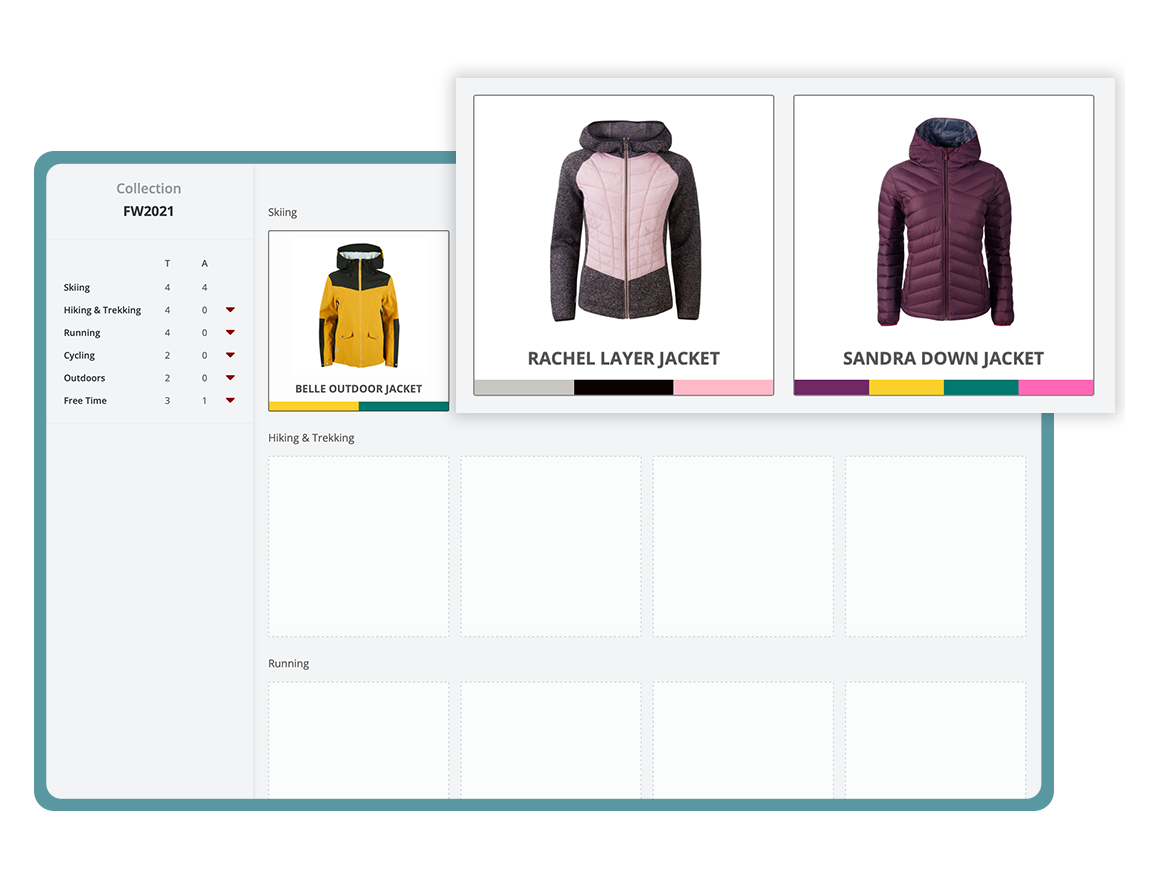 Integrated & scalable PLM solution
Working with different versions of product data compounds undetected manual errors in the order placement, resulting in high costs and delays. Our solution forms the starting point of your digital pipeline. The built-in 2D/3D feature automatically pre-populates underlying data in style and product specifications to generate precise information for bill of material, measurements, colors and versions, and more.
Photo-realistic 2D image production
Embedded 3D viewer
Mass-image production for pre-sales modeling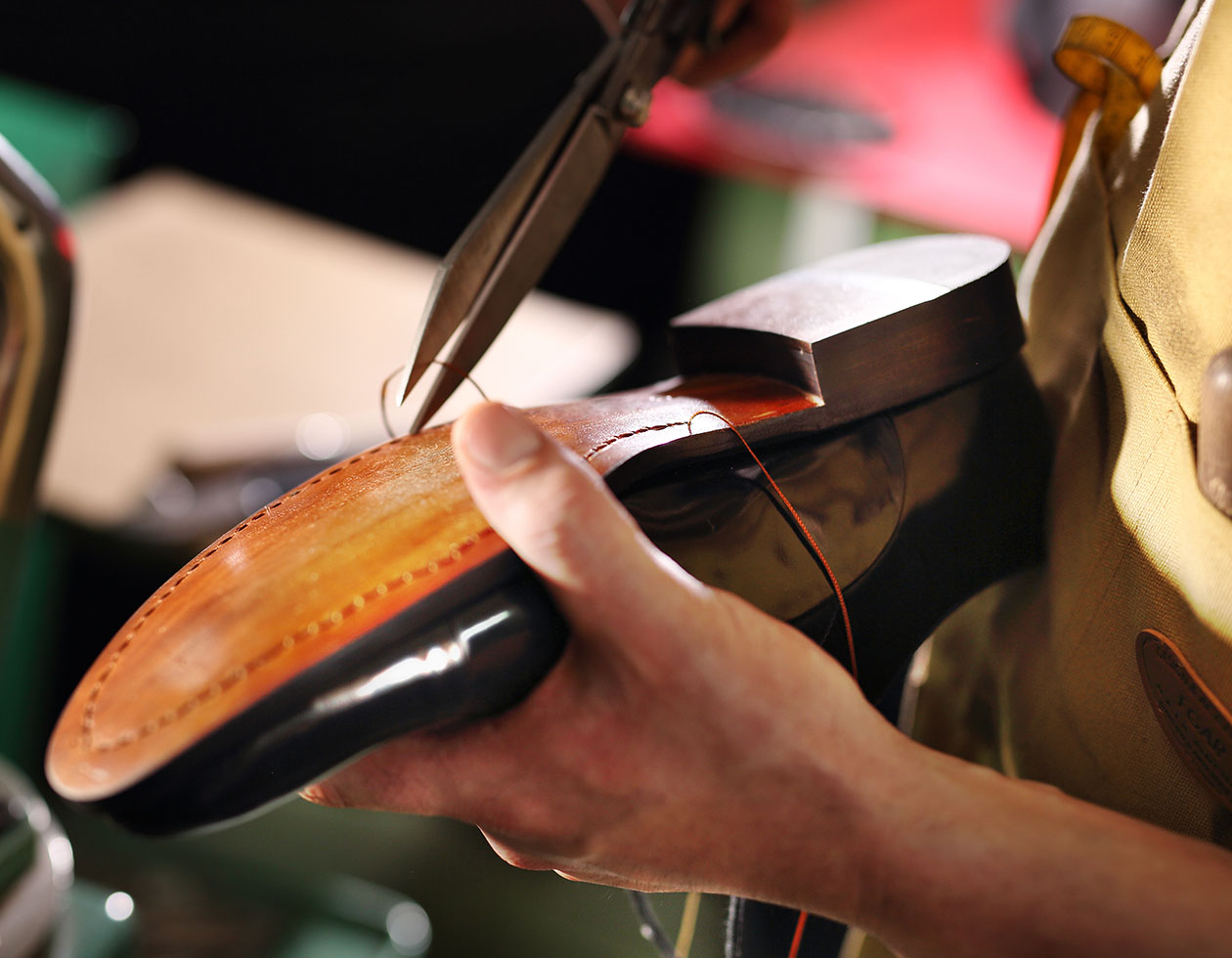 CLEVR's industry expertise and their experience with automating complex wholesale processes helped us create a future-proof PLM environment.
Reynier van Bommel
CFO at Floris van Bommel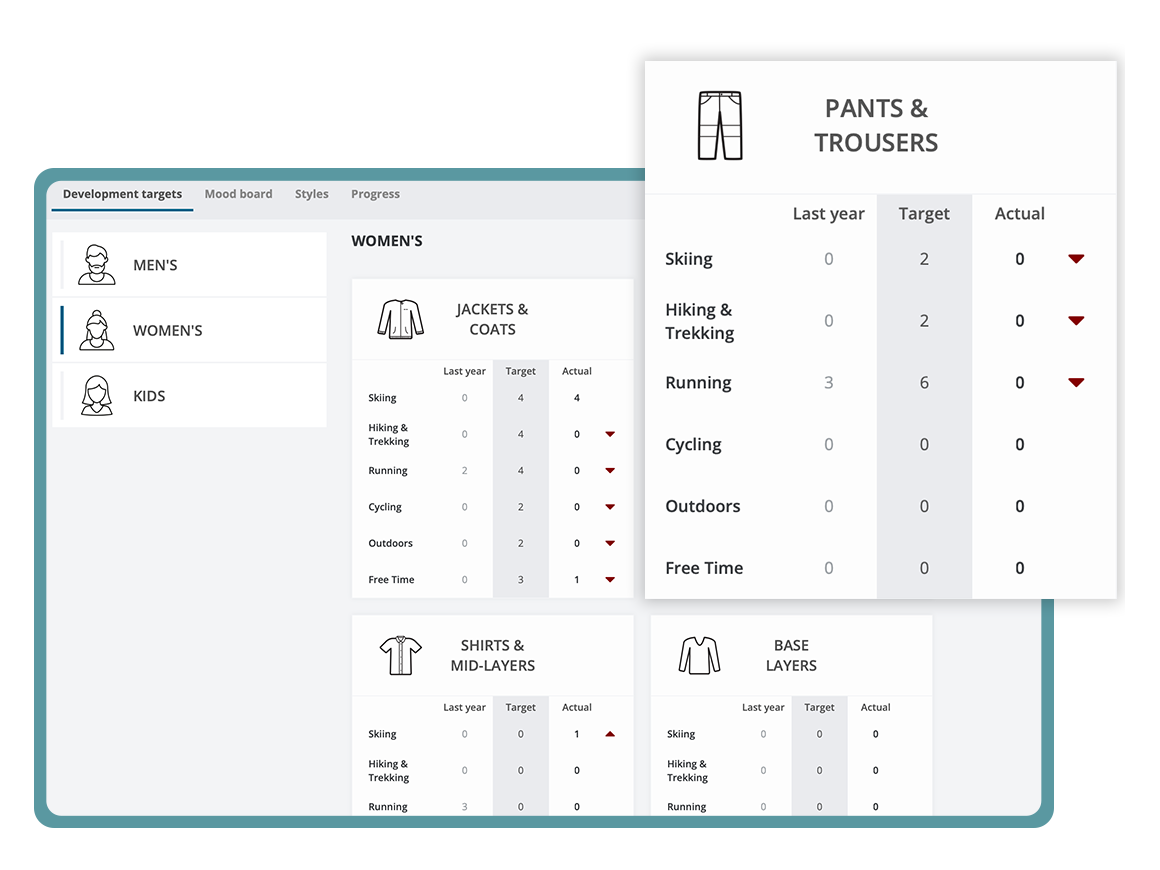 Drastically reduce physical sampling
Every minor change in the production process amplifies the need for physical sampling, resulting in high costs and large carbon footprints. We help streamline your digital pipeline, create automatic Tech Pack directly from the 2D/3D design, and provide a direct line-of-communication for all stakeholders from creation to supply reducing the need for physical sampling.
Digital sample review and automatic Tech Pack creation
Vendor performances comparison & analytics
Direct in-platform interaction with vendors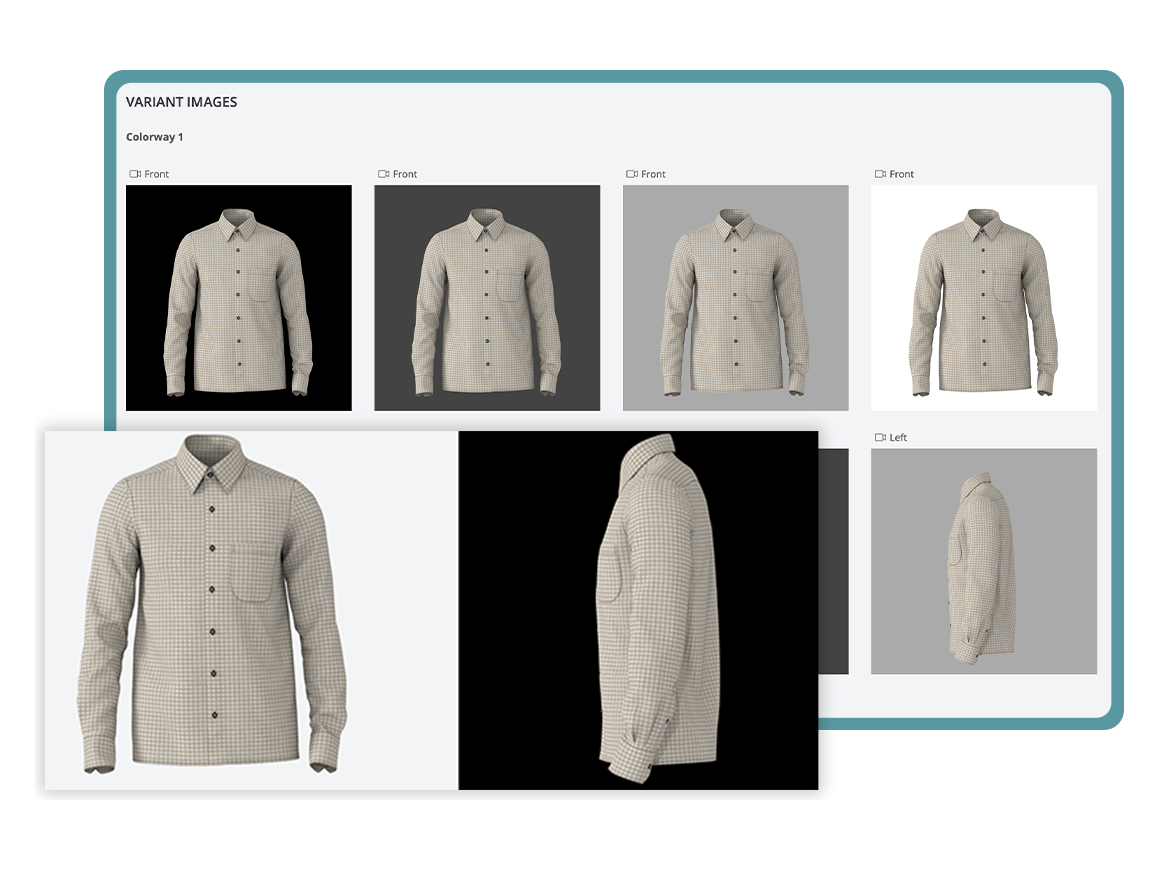 Precision in design & product specifications
Teams often use (outdated) software in silos for the production process; thereby creating a deluge of digital waste, data migration headaches, and re-training and re-adoption costs. We enable you to eliminate the need for sporadic implementations. Our highly scalable, flexible, and customisable solution provides you with a glove fit for your unique and changing requirements.
Based on low-code technology
Cloud-based and adaptive
Quick and easy to implement open platform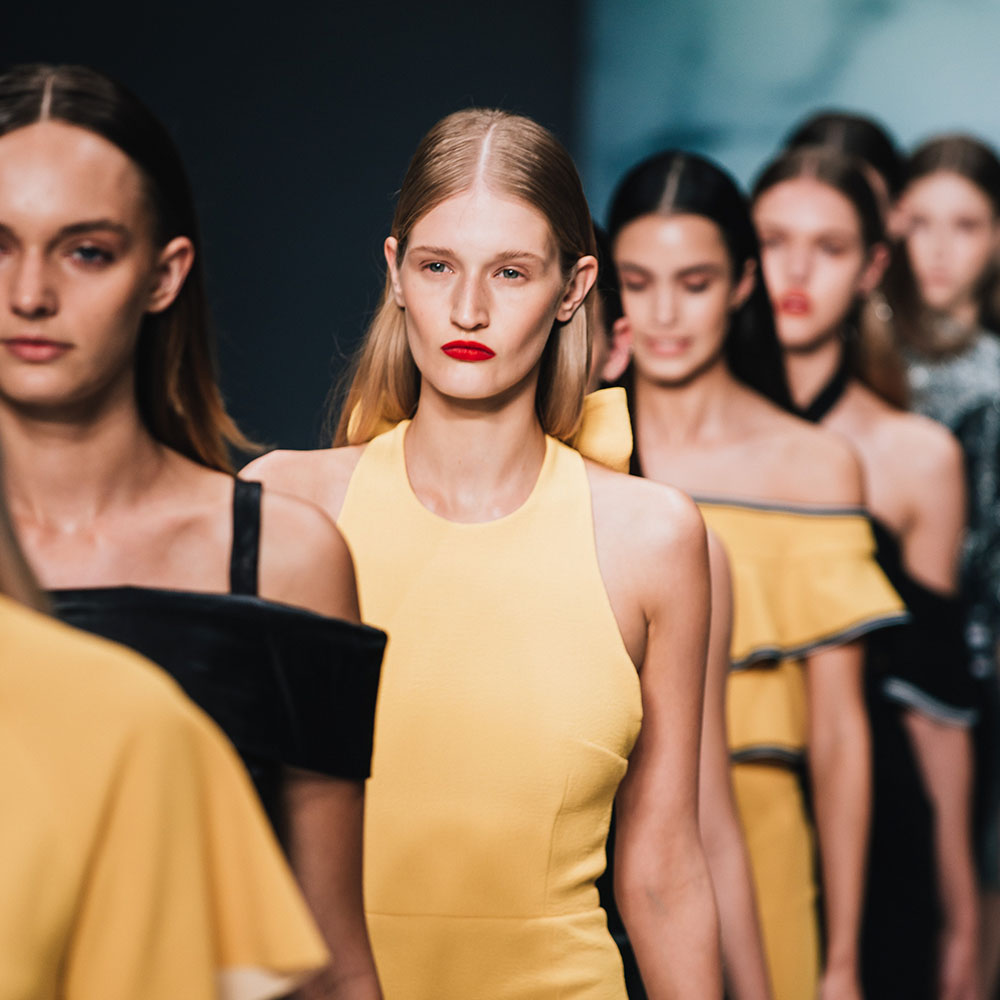 Annual retail ads globally
Spending on order management software globally
Organisations have supply chain disruptions
Retail, uninterrupted
The needs of tomorrow must be predicted and built today with technology. CLEVR's low-code approach to fashion & retail ensures with speed and agility in development you need to keep your consumers engaged, while streamlining your processes, and maintaining your margins.
START TODAY
Ready to accelerate your digital transition?
Read the latest CLEVR news, articles and updates on LinkedIn
Receive personal news and updates in your inbox