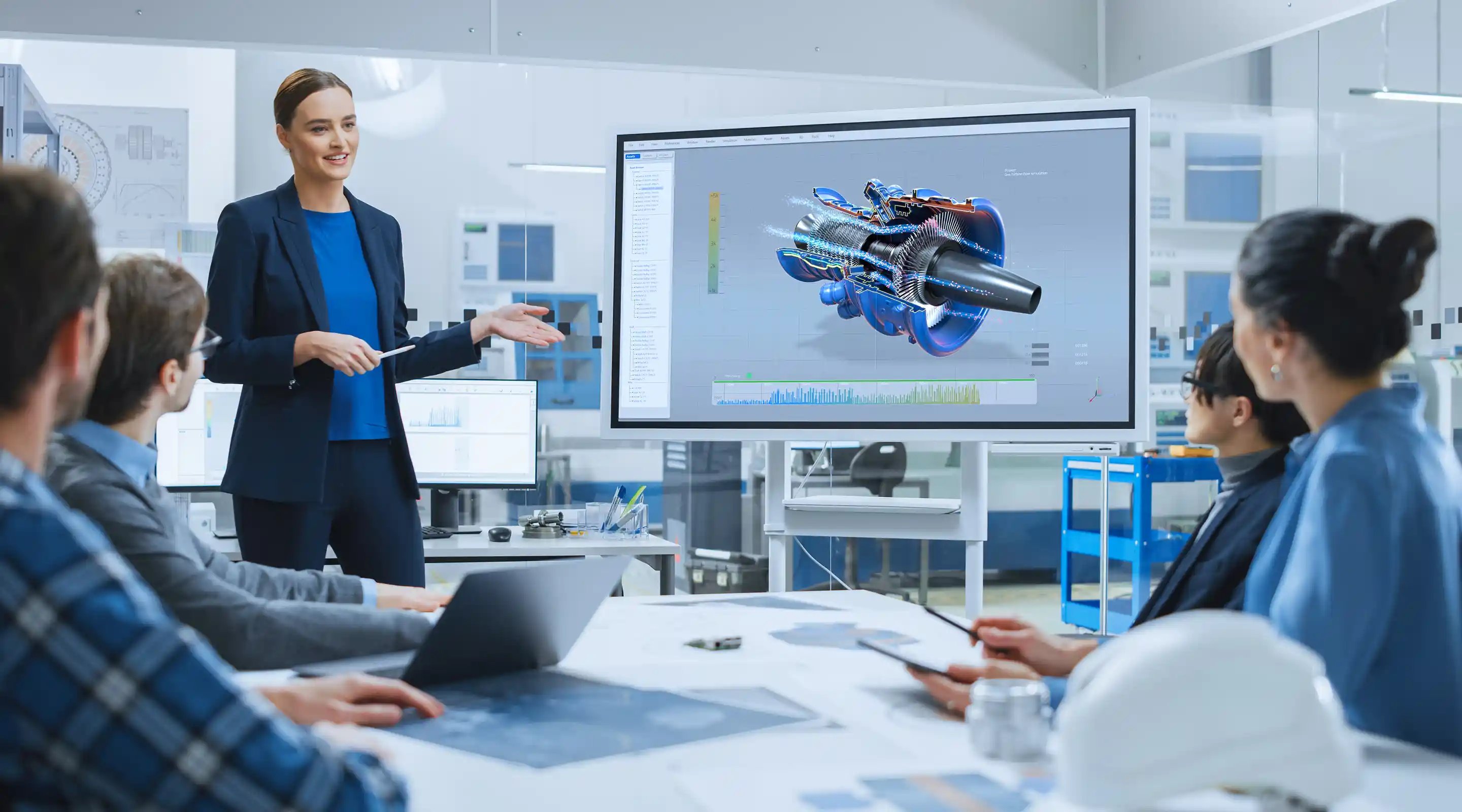 Expand your PLM functionality with low-code
Take advantage of a Mendix's low-code application development platform and create custom solutions quickly and easily.
Why low-code software to enhance your PLM solution?
Mendix natively integrates with Teamcenter and can expand the functionality of Teamcenter beyond the usual PLM users.



Optimize your product lifecycle
Close the gap
Mendix can be used to close the gap between Teamcenter and other core systems, such as ERP, CRM, and MES systems. This allows organizations to streamline their business processes and improve data accuracy by eliminating the need for manual data entry and reducing the risk of errors.
Enhance user experience
With Mendix, we can evolve Siemens Teamcenter powerful PLM system to present itself and key information in a user-friendly fashion adjusted to these supporting roles. By improving the user experience, organizations can increase user adoption and improve overall productivity, as users can quickly and easily access the features they need to complete their work.
Solution Capability Highlights
Sales configurator
Our Sales configurator uses a Mendix interface to configure which add-ons can be sold for which products. Engineers make this decision based on the product and add-on designs and specifications. The sales configuration can be stored back in Teamcenter to keep a single source of truth. The information is used to update the sales catalogue. This solution reduces the amount of returns and increases the first time right sales.
Supplier portal for Teamcenter
Improve information flow from suppliers into Teamcenter. The supplier portal manages specifications and certifications for supplied parts, materials, etc. and makes these available in Teamcenter. The supplier portal can also be integrated into ERP and other systems to get a full 360 view on what is being delivered to you.
More Mendix for Teamcenter Possibilities
CLEVR's Mendix for Teamcenter solution can enable your teams to level up your product lifecycle management.
Find out more about our Mendix for Teamcenter possibilities.



See Mendix for Teamcenter in action
Request a demo of our Mendix for Teamcenter solution and see how our platform can help you improve your product lifecycle management.

Don't miss out on this opportunity to take your Teamcenter solution to the next level.

Fill out the form to request a demo and we'll match you with one of our Mendix for Teamcenter experts to talk further.
Read the latest CLEVR news, articles and updates on LinkedIn
Receive personal news and updates in your inbox