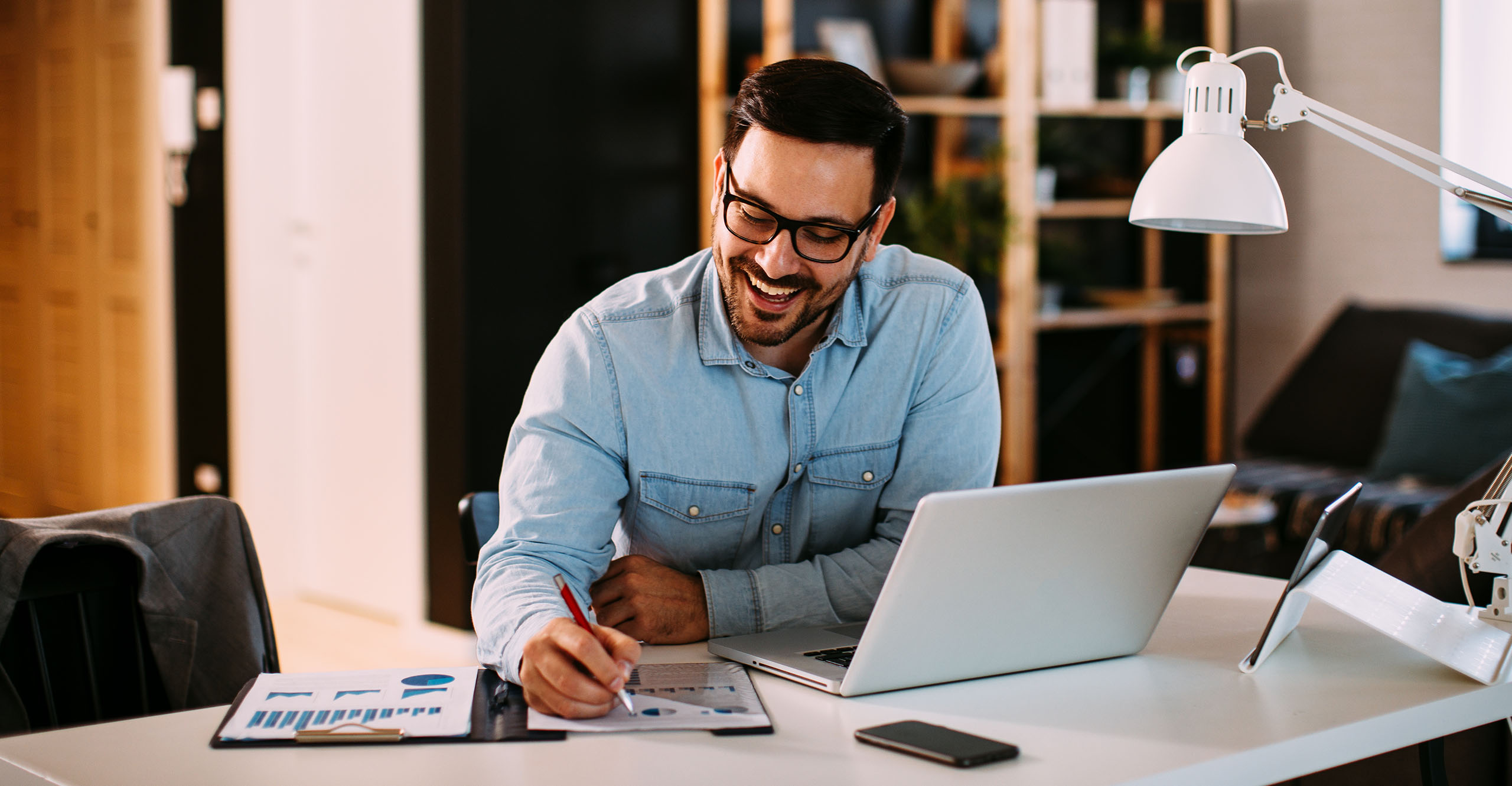 CLEVR Quality
Partner with industry experts at CLEVR for a cutting-edge Suite, enabling unmatched app performance and seamless connectivity for your business. Our approach ensures real-time alignment between development and your ecosystem, delivering seamless consistency.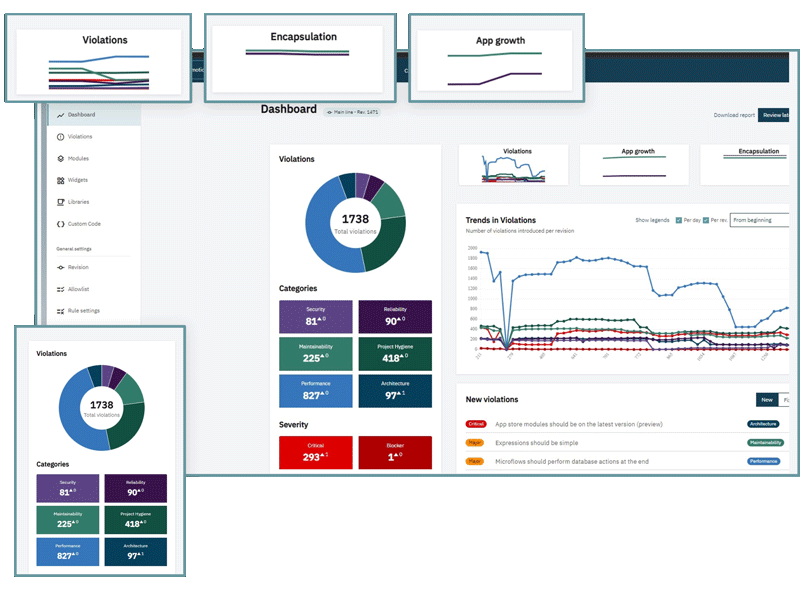 Build high-quality Mendix apps with confidence
Enhance the quality, development, and security of your Mendix platform with CLEVR. Access high-level insights into your application and ecosystem's quality, track performance trends, predict issues, and make data-driven decisions using transparent analytics within intuitive dashboards.
Apply industry best-practices

Prioritise technical debt

Reduce application lifecycle costs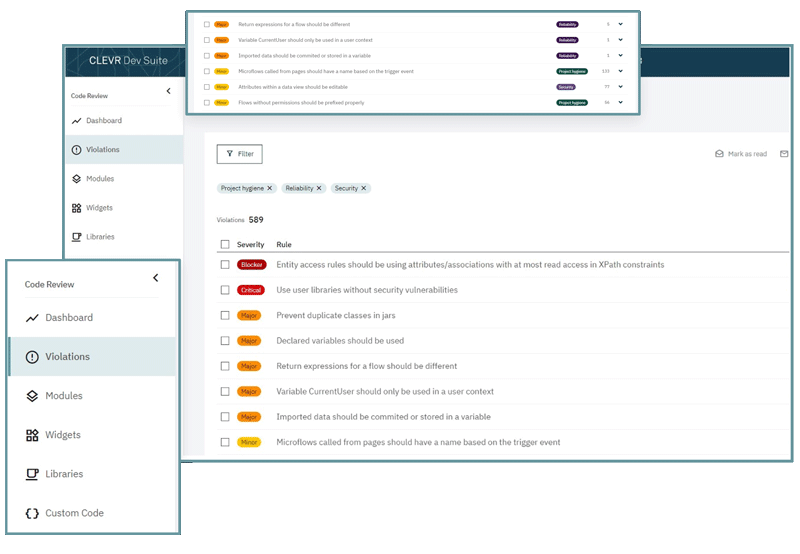 Quality Assurance
Get a high-level overview of your application and ecosystem's quality, fostering ongoing improvement and innovation by offering standardized industry benchmarks for application development quality.
Comprehensive Validation
We offer 175 validation rules aligned with Mendix best practices, allowing you to gauge your portfolio's overall score. Our system is compliant with ISO Standards 25010.
Ensuring Quality Assurance for Your Portfolio
Evaluate your application's quality by benchmarking it against industry standards, gaining insights into its performance compared to others in the field.
Improve Maintainability and Security
Bringing long-term benefits to your portfolio by enhancing the maintainability and security of your application.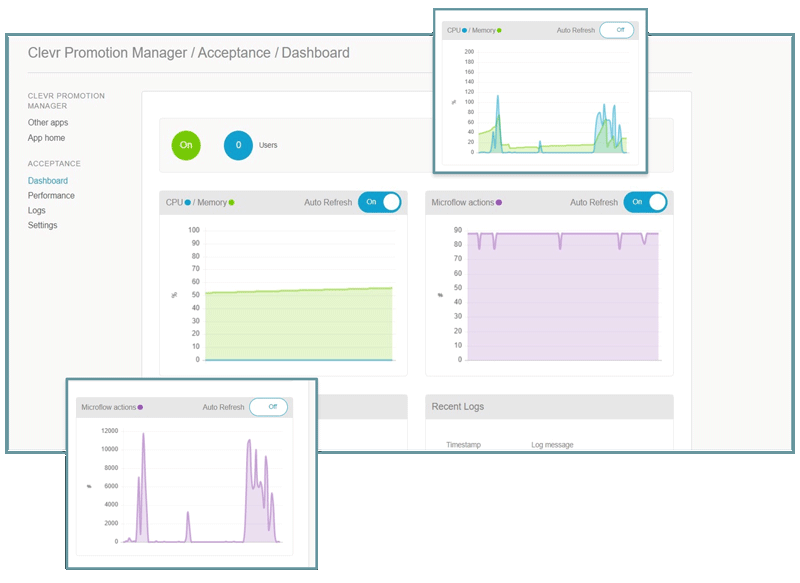 Performance and Monitoring
Track performance trends, predict issues, and embrace data-driven decision-making with transparent analytics in intuitive dashboards.
Improve Application Performance
Focus on optimizing application performance while providing helpful diagnostic functionalities.

Diagnostic Functionality
Check technical logs of an application and real-time visualization of memory and CPU logging.

Performance Monitoring at Multiple Levels
Assess the performance of pages and microflows within the application at an environment level.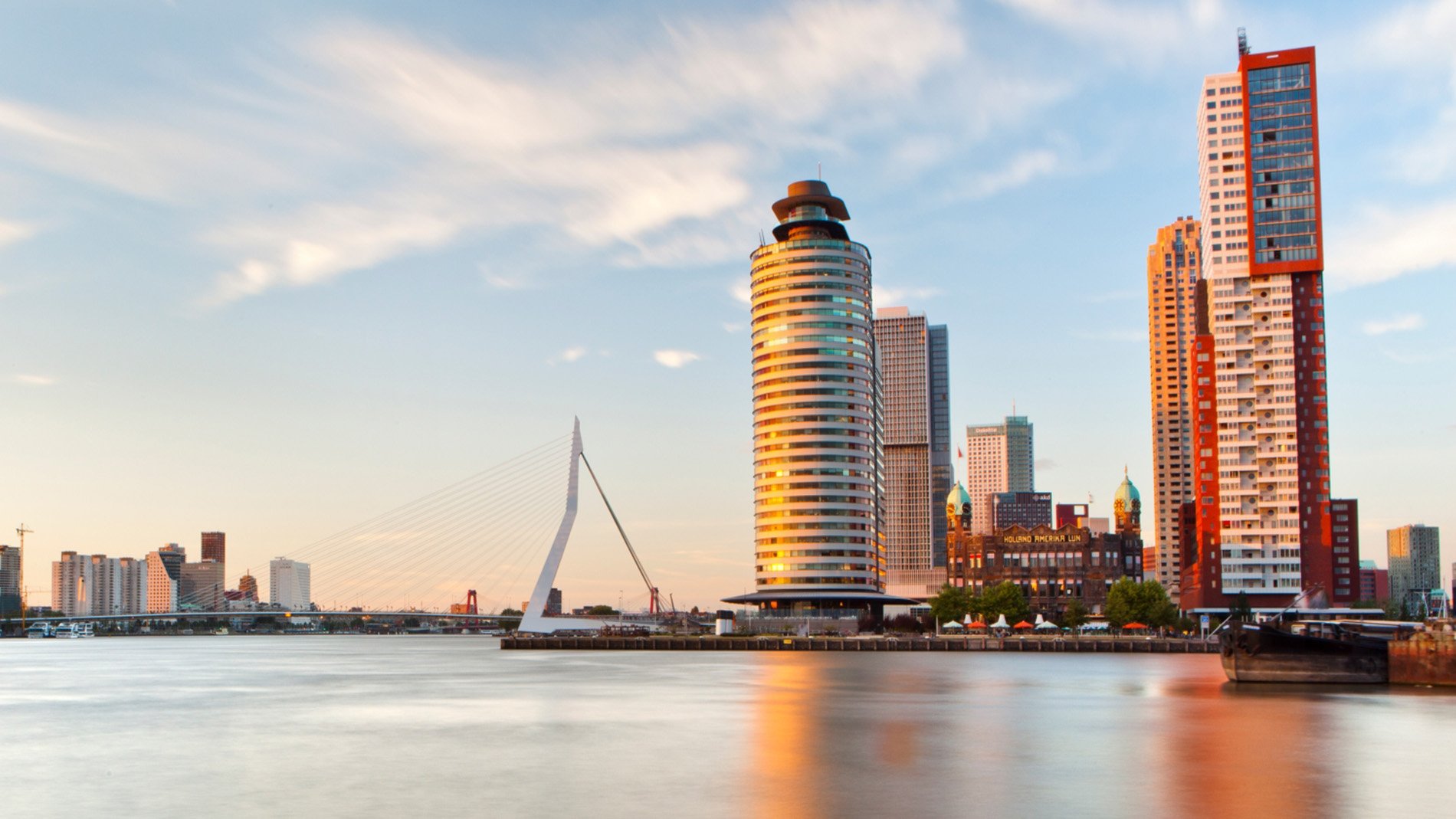 We became a client of the first hour using the CLEVR Developer Suite. I am so incredibly satisfied with this piece of software that I would wish any organisation to start using this software. It's just that good and a complete package. This should have been in the Mendix platform a long time ago, especially when you have big Mendix applications.
Richard Edens
Mendix and Operational Manager at CED
START TODAY
Ready to accelerate your digital transition?
Read the latest CLEVR news, articles and updates on LinkedIn
Receive personal news and updates in your inbox