This blog is about the 'Designing Consumer-Grade Mobile Apps' video, presented by Danny Roest, Mendix. You can watch the video here.
Is this session for me?
If you're planning to develop a mobile app with Mendix, this is a must-watch video. Even if you don't plan to build mobile apps anytime soon, it could still be worth a watch because it gives you information about all the new and upcoming features related to mobile app development.
Looking back
Danny kicked off the session by showcasing ten currently available mobile apps developed with Mendix. He highlights the strengths of Mendix's mobile offering and how it can be used to solve real-world problems and really add value to businesses and users. The examples are very inspirational so definitely check them out in the video.
In the past, hybrid apps were mostly used for business-to-employee (B2E) purposes. But since native mobile has been released, more and more apps are being built in the B2C market. With customer-facing apps, it's becoming increasingly important to guarantee the quality and performance of the technology. Consumers have a much lower threshold than employees when it comes to bugs or slow functionality, which is why it's important to keep tabs on these aspects during development.
New widgets and features
Recently, many new widgets have been released for native: popup, star rating, carousel, intro screen and more. At the same time, improvements have been made in pluggable widgets – and there are now more than 250 of these widgets in the app store already.

On the features side, Mendix made it possible to call microflows and get server data from offline apps. Additionally, it allows more control over data synchronization, with plans to expand this even further. Other features include support for theme switching, safe area for phones with a notch, SVG support, client-side constants and more.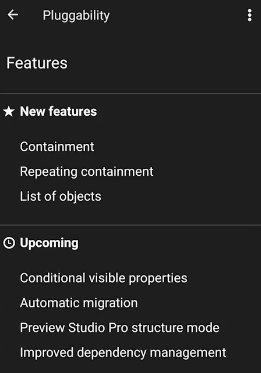 One of the key upcoming features is the new low-code packager for native mobile apps. This tool is meant to replace the old technical command line packager and it looks frankly amazing. The packager comes with auto updates so that is stays compliant with both the Google Play Store and the Apple Store.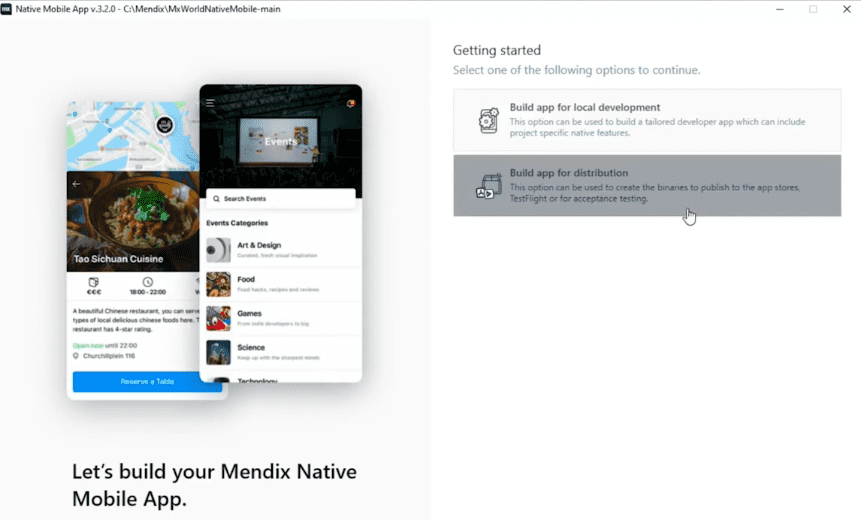 Another great new feature is nanoflow debugging, which will make it much easier to develop offline-compatible apps that rely heavily on nanoflows. Last but not least, a brand-new UI framework will be released that covers both web and native styling, and includes light and dark themes.
Commentary
Mendix is moving in the right direction on features, and progressing very quickly with them. This is more than a gut feeling – it's backed up by evidence. More and more, Mendix developers are building native apps. And there are ever-increasing numbers of pluggable/native widgets available in the Mendix app store. A key insight from the session is that developers are shifting focus from the B2E market, in which UX is not that important, towards the B2C market, in which UX is king. This shows that the move to native has been a good one for Mendix, as it's empowered developers to build great-looking apps – opening a whole new market for the many Mendix makers out there.
The future for mobile app development with Mendix is promising. I'm excited to watch its progress.