This blog is about the 'The future of citizen development' video, presented by Koen van Beek and Arjan Hendriksen, Mendix. You can watch the video here.
Citizen Development, the concept always makes me smile. Business users and IT working together to create solutions that tackle business problems head on. I am a business user, and with the Mendix platform I am capable of building applications that fit my business needs. But when it comes to scaling and enabling enterprise-wide applications, I lack the skills to make sure my application is secure and of proper quality. That means I am a good example of a Citizen Developer: I can build applications, but I need expert guidance to ensure that I don't accidently burn down the house.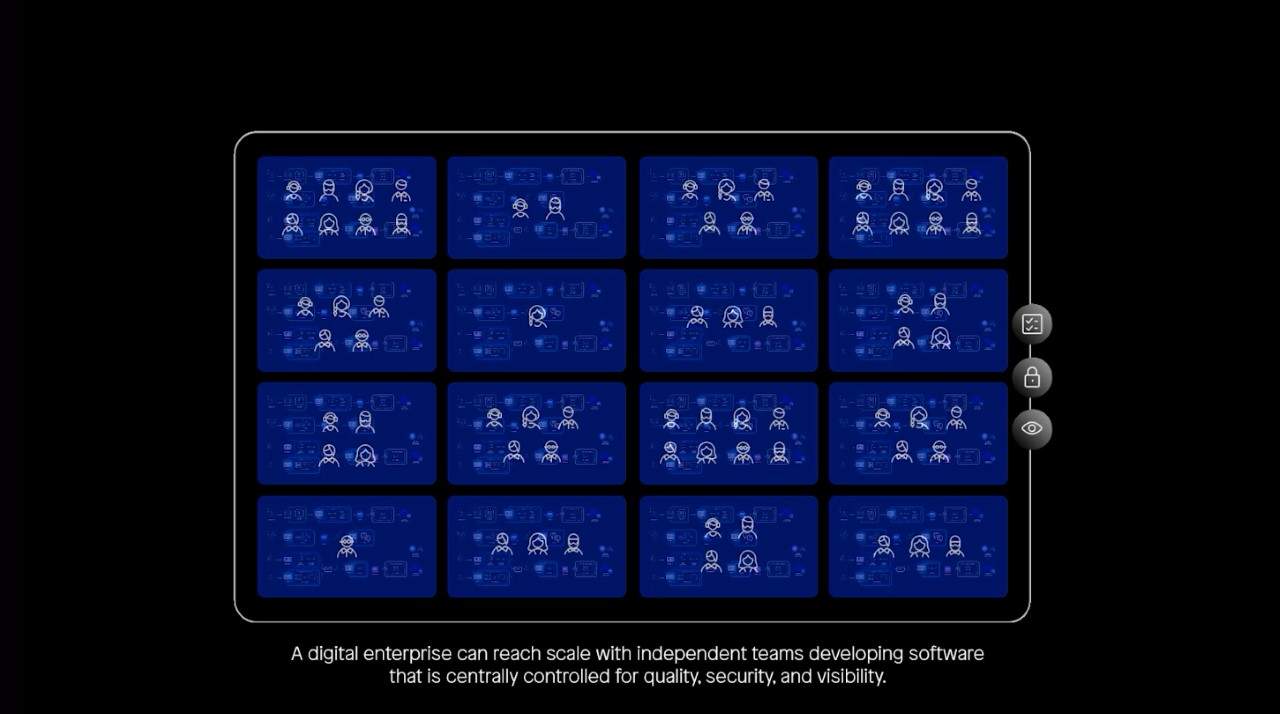 In the video session The Future of Citizen Development, Arjan Hendriksen and Koen van Beek explain how the Mendix platform enables citizen developers to create applications that fit their business needs.
"The future of apps must include citizen development"
Gartner 2019
Developing in Mendix can be done in two ways:
Via the Mendix Studio Pro Modeler, a.k.a. the Modeler. This is a power tool for Mendix developers, it contains all the functionalities that Mendix offers, but in return is rather complex and even can be 'scary' for first-time users.
Via Mendix Studio (I believe the community still calls it the Web Modeler). Mendix Studio is a modeler that's accessible in the browser and is aimed at citizen developers. It offers less functionality but is easy to use and even more visual than the 'normal' modeler.
In the video, Mendix explains the latest additions to Mendix Studio, which are summarized visually below: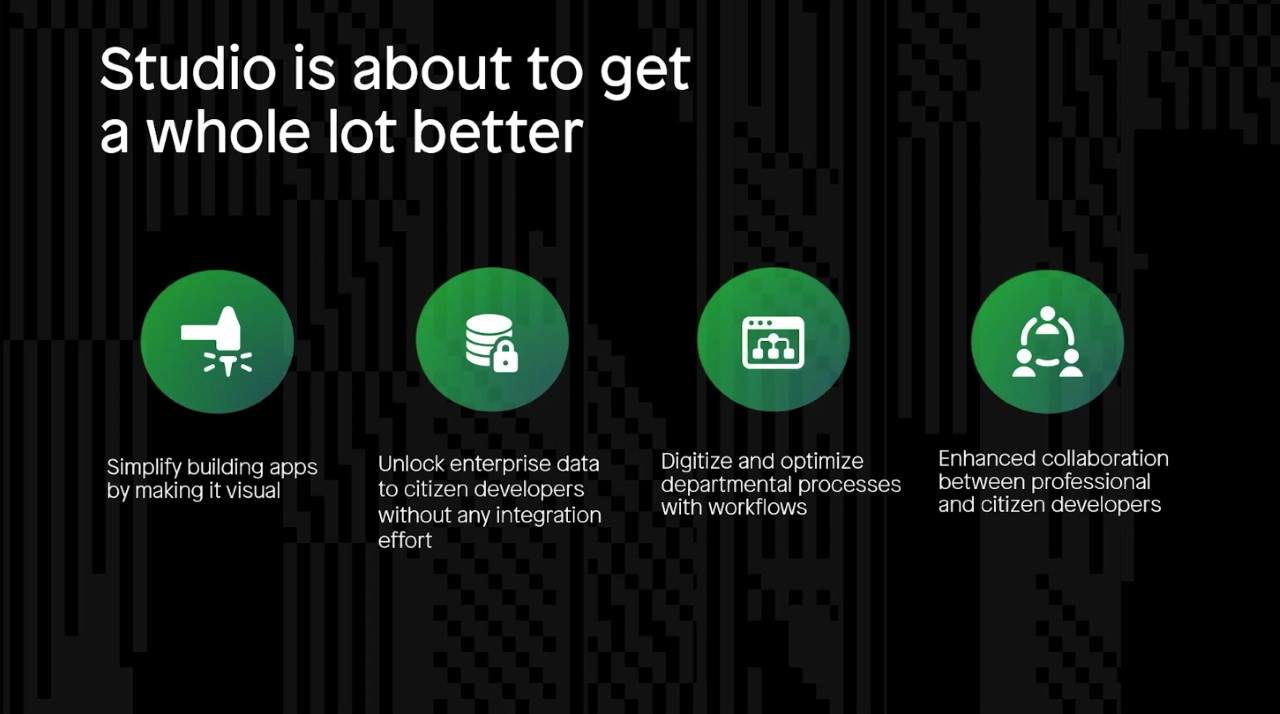 I'm especially interested in the unlock enterprise data and workflows features. These additions make Mendix Studio a powerful tool for citizen developers. Accessing data from enterprise systems and using it in workflows enables them to quickly create business solutions. In the video, you can see a demo on all of these features.
Mendix also provided a nice overview of how enterprise application development should happen in combination with citizen development.
Slide 1: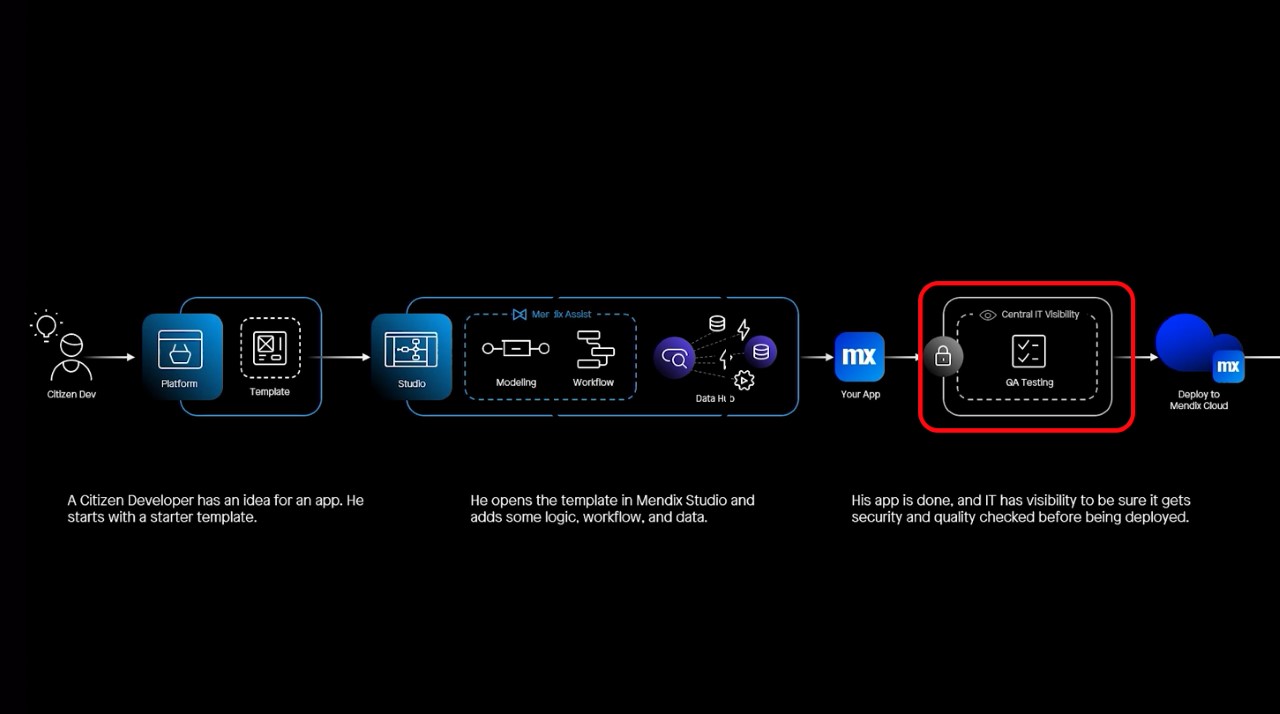 Slide 2: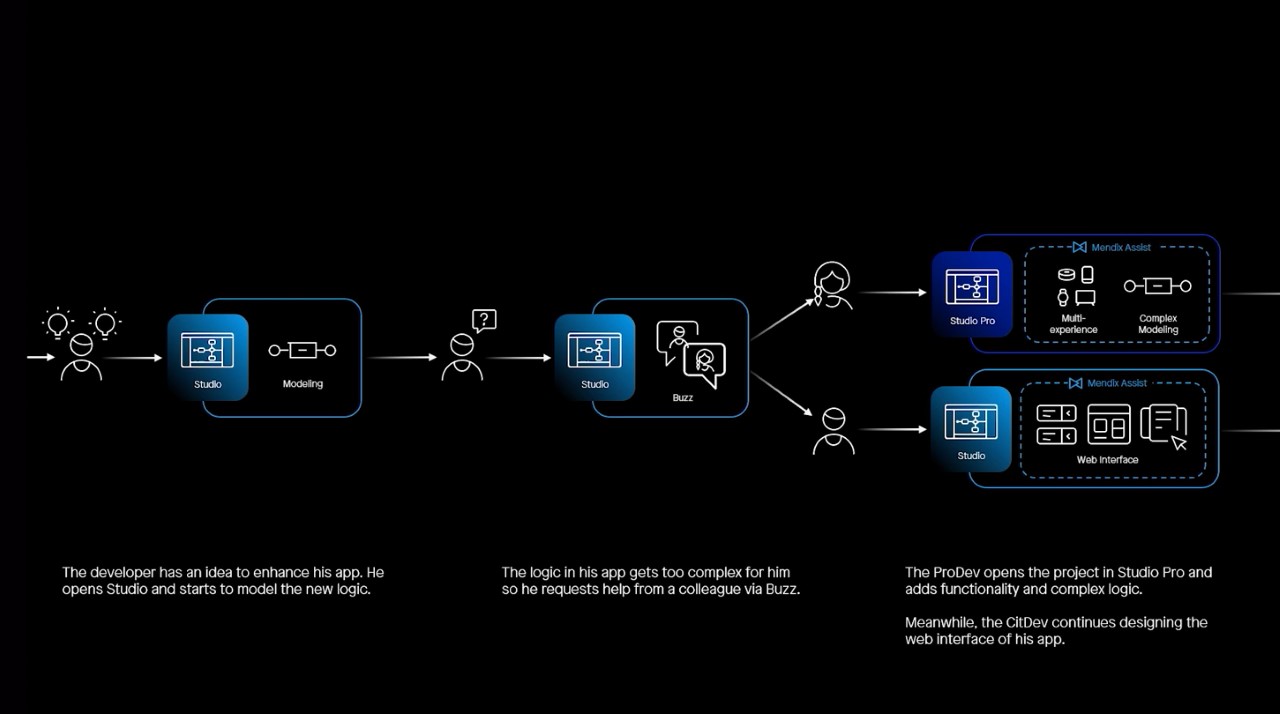 Slide 3: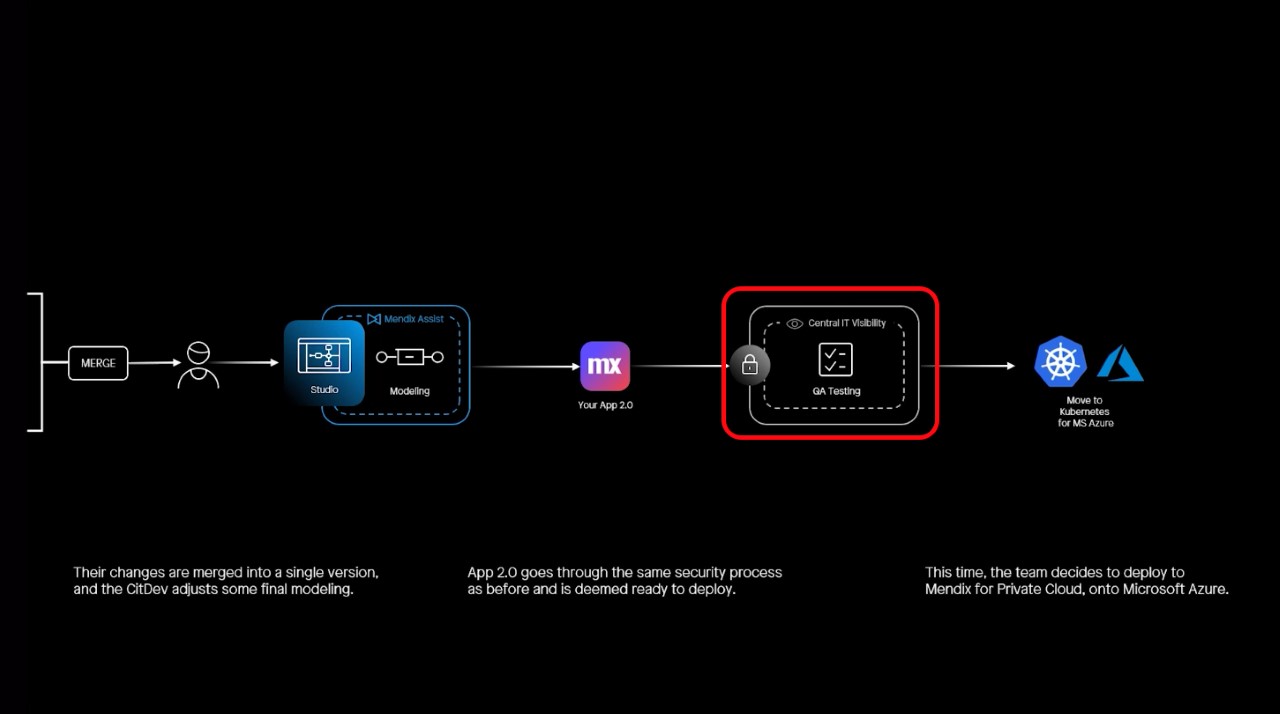 I really appreciated this overview because it also shows the importance of quality. See those lovely red squares? I added those, and they illustrate how you need a centralized Mendix department that governs and controls all Mendix applications. Johan den Haan, Mendix CTO, also emphasized the importance of governance & control in his blog on Low-Code principle #8, Governance & Control. Especially in low code (because of citizen development), it is important for enterprises provide guidance, best practices, and processes to ensure proper guardrails are in place for enterprise-wide application development.
Most large enterprises that have implemented Mendix also have a Mendix Software Center of Excellence, ("MSCE") in place to ensure that internally developed applications meet certain standards and the right processes are followed. That is impossible to do manually. Automated processes are essentially a requirement for a properly centralized MSCE.
The easiest way to achieve this is via DevOps, in other words, automate everything that can be automated. That includes quality processes like code review, functional regression testing, load testing, security checks, and performance checks.
Do you need help setting up your own Mendix Software Center of Excellence? Or would you like more information on our high-quality products? We are here to help you take control.