For the second time in a row, the largest global low code event - Mendix World - opened its virtual doors and assigned the floor to its makers' community. Assemble your makers! That's the slogan of this year's Mendix World, and that's what we did. At CLEVR, we assembled our team of 250 Makers to virtually follow the keynote and newest announcements of Mendix CEO Derek Roos. A special event that deserves some attention. In case you missed it, here are the most important announcements for you.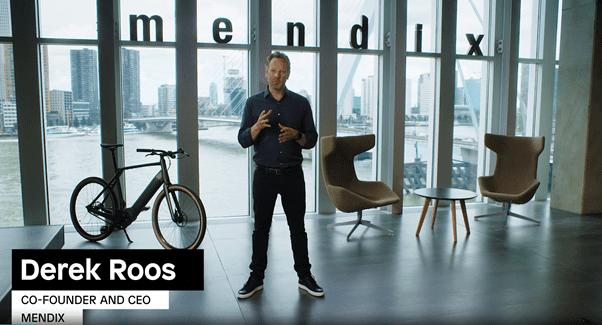 ADAPTIVE SOLUTIONS
Derek Roos started his presentation with a throw-back that last year's global pandemic brought innovation on an enormous scale across nearly every business sector. This increasing importance of digital transformation makes it even more critical to personalize applications and adapt them to customers' unique needs. That's where most commercial software and Software-as-a-Service (SaaS) fails and where it comes to adaptive solutions or how we at CLEVR call it Software-with-a-Service (SwaS) solutions.
"With new, scalable, adaptive solutions
that can be quickly assembled from reusable components, we believe that fixed, prescriptive SaaS applications are a thing of the past."
This shared vision of Mendix and CLEVR builds a perfect base for future corporations and spreading the low code vision. These so-called adaptive solutions accelerate the shift to a digital-first engagement that requires customized and personalized experiences for every unique customer.
PERSONALIZED SOLUTION TEMPLATES
Next to that, Derek introduced several new solution templates at this year's Mendix World. These templates follow the idea to offer unique solutions that fit each customer's needs by extending and personalizing them. Besides the initial set including templates for manufacturing, banking, and insurance industries, Mendix will offer templates for retail, such as fashion and apparel industries. That brings me to the point that not only made me but the whole CLEVR Team proud and excited: Seeing the CLEVR Product Lifecycle Management (PLM) Solution for Retail, Apparel, Footwear & Accessories showcased in the keynote of Mendix World.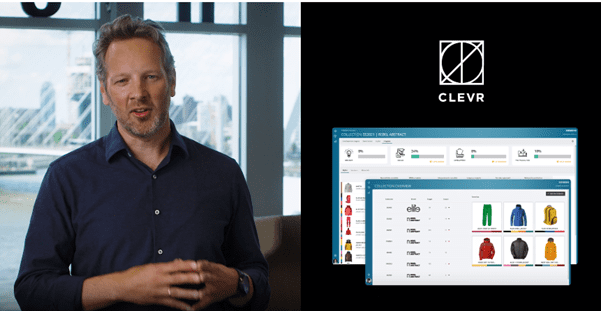 MENDIX INDUSTRY CLOUD
One of the most important announcements was introducing the Mendix Industry Cloud as an extension of the flagship All-in-One Low-Code Platform. This extension will bring together best practices of different industries, reusable templates, industry partners, and the developer community for every focus industry, starting with Mendix for Manufacturing industries and Mendix for Financial Services. The Industry Cloud will offer new opportunities to enable customers, implementation partners, and industry experts to share their unique approaches and best practices.

For years manufacturing organizations and their suppliers have needed greater digitalization for their supply chains and production processes. That's the reason why we recently joined forces with Digitread, one of the world's rising stars in Product Lifecycle Management (PLM) system integration, and solution partner of Siemens, to meet the increased customer and market demand in the manufacturing space for digitalization and automation. Together with a highly specialized team in Germany, Mendix for Manufacturing Industries will allow us to combine our best practices to offer pioneering PLM, Manufacturing, and Marine services and solutions.

Referring to the vertical strategy of Mendix, Derek further announced that additional vertical industry Clouds targeting the public sector, retail, and healthcare are set and will follow later. These announcements fully support our strategy at CLEVR, building unique solutions and offering SwaS services and solutions for our customers in each focus industry.


| | |
| --- | --- |
| KEY INDUSTRIES OF CLEVR | MENDIX INDUSTRY CLOUDS |
| Manufacturing | Manufacturing Industries Cloud |
| Financial Services | Financial Services Cloud |
| Consumer Products & Retail | Retail Cloud |
| Public Sector | Public Sector Cloud |
| Healthcare | Healthcare Cloud |

APP SERVICE FRAMEWORK AND SOLUTIONS PLATFORM
Next to the announcement of Mendix Industry Clouds, Derek introduced several extensions to the Mendix platform, such as the AppServices Framework and the Solutions Platform, to ensure that Independent Software Vendors (ISVs), partners, and service providers can merchandise their components solutions.

Among the new AppServices that Mendix will provide are automated document processing, cognitive/AI services, and messaging. The AppService framework makes it easier for companies to offer their services and capabilities in the Mendix Marketplace in the future. This framework will cover the provisioning, metering, billing, and security required for easy commercialization. With this new AppServices capability CLEVR can now open up many more services and applications to the whole Mendix community. Earlier our service and software solutions were exclusively for our customers where we delivered projects. Now we are enabled to share our low code expertise, industry leading knowledge and applications by keeping our IP protected and continuously adding innovative features based on our experience at customers and own lab-sessions.

The Mendix Solution Platform offers a place for ISVs and partners to provide their adaptive solutions to the 250,000+ strong Mendix developer community. Key features of the Platform are metering and billing, IP protection, extensibility, and maintainability. Together the Mendix Solution Platform and AppService Framework developers can customize and extend solutions to fit the unique needs of their customers.
JOIN CLEVR AT MENDIX WORLD
Over the next few days, there will be more than 60 sessions, including customer cases , networking, and new announcements. At CLEVR we are proud to present our low-code expertise in five sessions about our services, solutions and tooling with customers such as Continental AG, Stella Fietsen, and Siemens. Do you want to know more about CLEVR, our PLM Solution, or how we can help you make your business better? Don't hesitate to get in touch and follow us on LinkedIn for announcements, product updates, success stories, events and more!