Rome wasn't built in a day, but this app was! Read about how Heembouw, designer and builder for offices and housing, experienced the benefits of low-code development through our app-in-a-day offer.
Getting the lowdown on low-code
Many organizations have heard that low-code modeling enables developers to work more closely with the business side of a company while increasing speed and quality of development. A key factor in this equation is customer feedback. Thanks to the visual modeling, developers can share their work much earlier in the design process. This brings forward valuable feedback to help speed up development and reduce the number of features that lack real business value.
This all sounds awesome, but many organizations still wonder…
What is low-code development like in daily practice?
How do low-code agile teams work together to increase speed and quality?
If low-code suitable for our specific challenges?
The proof of the pudding is in the eating!
Therefore, every month, we invite one of our (future) customers to utilize our app-in-a-day offer. Throughout this day, we let them experience how we use our agile work method, Mendix visual modeling tools, reusable components, and team work to build a viable app in just one day!
This month we have worked with Heembouw because of their interesting challenge- an app to improve the calculation of optimal warehouse space for their customers.
The experience of Heembouw: nothing worth having comes easy!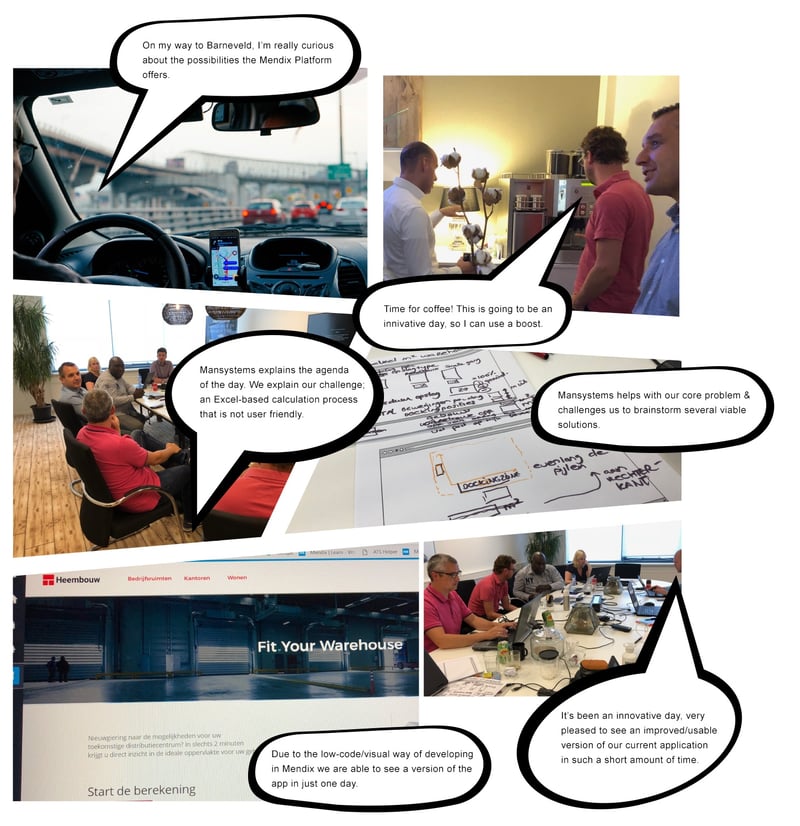 The learnings of the day – interview with Björn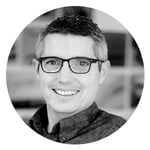 Björn Bouwmeester
Innovation Coach
Heembouw
How do you feel after today?
Being away from the office for a day and working together with colleagues from different departments was informative and educational. It was an inspirational day and we have made a lot of progress in a short amount of time.
What are your take-aways of today?
Because CLEVR challenged us to rethink the design and purpose of the developed tool, we have been able to simplify our process. After doing this, we were able to rapidly design and build this process in the application, making it available for end users.
How did you experience the way of working of CLEVR and agile process of today?
Because we were limited to just one day, we were forced to consult with each other, understand each other's viewpoints, and make decisions quickly. Working together with colleagues from different departments of our own company, as well as all the experts from CLEVR, really brought together powerful resources!
Do you think that Mendix is suitable for your business challenges? Why?
Mendix is a powerful platform for rapid app development that could be beneficial to many of the challenges in our organization. However, the company-wide strategy is to build in Microsoft Azure.
What are your plans for the future when it comes to low-code development?
We have made the first step in becoming acquainted with rapid app development and the way of working that is associated with that. This way of working has a clear fit with our organizational culture, because it enables you to make things concrete and visible much faster.
What would you say to other people considering starting with low code?
Approach CLEVR for an App-in-a-day Hackathon! It is a great way to experience their way of working and the possibilities that the Mendix platform offers.
To sum it all up
Heembouw has experienced how low-code development creates a common ground upon which ideas, experiences, and business logic can be articulated. This provides a collaborative environment in which all team members can participate in and contribute effectively to the development process. Through working together in an agile way, Heembouw was able to create and improve their application in a fraction of the time it would take with traditional development methods.
Interested to see how low-code development can benefit your organization? What are you waiting for? Sign-up for your app-in-a-day hackathon.