There will be many online sessions at Mendix World, but I am especially excited about one in particular. To be fair, however, I may be a little biased about this one above many others deserving of your undivided attention.


An "Implementing a QA process for App Efficiency" session in the Build the Future track of the conference should not be missed. As many might already know, CLEVR has a strong strategic relationship with Mendix. Mendix has recognized the "power of two" our SMART Digital Factory Tools designed exclusively designed for its platform provides. Both the Mendix Application Testing Suite, (ATS) to automate testing and the Mendix Application Performance Diagnostics, (APD) to discover performance issues are major elements of the Quality Assurance for the Mendix platform.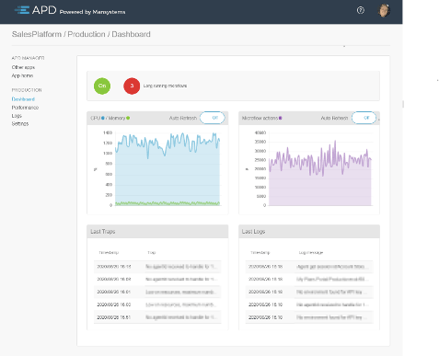 Screenshot APD, Application Performance Diagnostics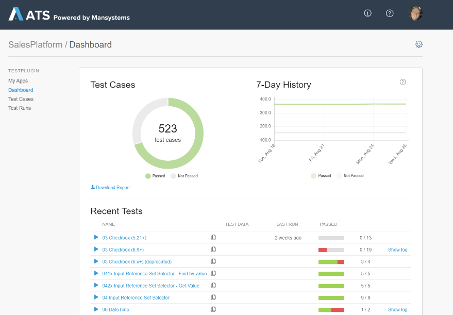 Screenshot ATS, Application Test Suite
Implementing a QA process for app Efficiency
Implementing a QA process for App Efficiency is about how to define a standard for QA during a low-code Mendix development cycle. In this session, Ovidiu Lutea, a Mendix QA Product Owner, focuses on not just the importance of clear testing processes, but also how to reduce test creation and execution time, gain more in-depth insights into application performance, and ascertain the health of the overall portfolio.
There will be plenty of demos in this session. The demo on ATS and APD will be new for everyone. If you are an existing ATS or APD user, you have seen the products before, or you are entirely new to the tools, you'll discover new ways to easily record a test case.
just-released features
There are also just-released features in these tools, such as embedded Selenium tools that automate testing of browsers in a way that eliminates the need for a separate third-party Selenium host, that are just fantastic. There is more, we powered ATS up and taught APD to be pro-active. And APD and ACR -the Application Code Reviewer for Mendix- are now connected. Make sure to watch the video not to miss out.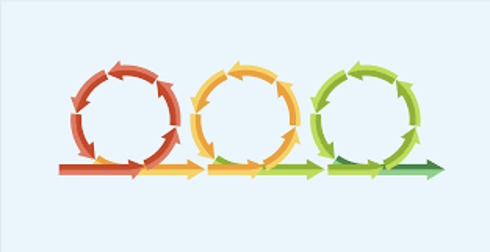 Our roadmap keeps going
QA, unfortunately, is still an afterthought for many low-code developers. Too many always rely on manual testing. Others assume they need specialized skills for test automation. Our SaaS-based tools in the Mendix QA suite are fully integrated with Mendix. They are built by and for Mendix developers using low-code tools. Mendix sets a new standard in Low-code QA with its QA Suite, CLEVR raises the bar with ACR, the application code reviewer.
Have fun watching the video. Feel free to raise any questions to the Mansystems team if you have them.