Sometimes words and sentences create an impression so strong that they're imprinted in our minds long after hearing them. Mendix World 2021 was one such place where I got to witness Johan Den Haan, CTO of Mendix, and Simon Sinek, who is known as "A visionary thinker with rare intellect." The conversation between them sparked a few thoughts in mind and made me introspect a few aspects about myself and our company, CLEVR.
At first, what struck me instantly was watching two idealistic people having a conversation about Lego blocks, technology, collaboration, and how tech is meant for building things that help people evolve.
"Is this world only about winning or losing?
Did we forget about playing?"
I could see Johan De Haan, who has expressed his love for Lego, smiling and excited about the conversation while sitting across Simon Sinek. His face said it all. Every time I met him, he always seemed like the person who played his heart out like a child, whether he did it alone or with friends. He lets his imagination break free of all barriers, sharing pieces, playing together to build these incredible structures out of little Lego blocks.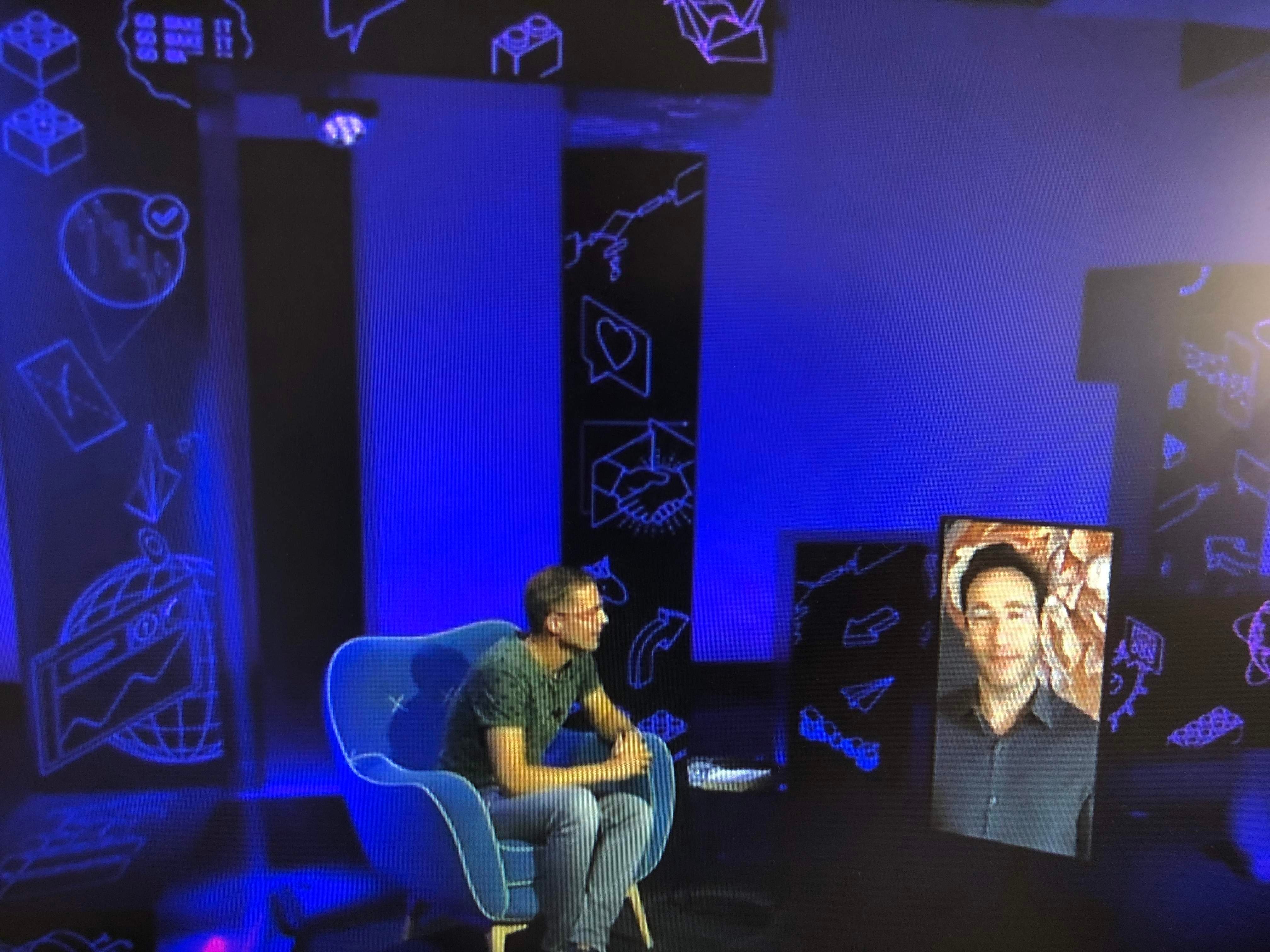 It wasn't a competition but a collaboration where winning or losing didn't matter. It was about being in the moment and creating something that Johan loved. It all seems to translate into the way he works with Mendix. The leader of the engineering teams for Mendix Products has enabled thousands of developers to build applications in faster, collaborative, and autonomous ways. When I met the founders and the people from his team, their intent seemed profound yet straightforward. To be inclusive and enable people from different walks of life to create software that can drive business by providing real value to its customers.

As someone who has been part of the Mendix community for so long, I have had first-hand experience and benefit of this 'just cause' that even Simon Sinek talks about.

In fact, it's something we at CLEVR try to imbibe - idealism. After all, at the end of the day, everything you do is guided by them. We have always been drawn to this shared mindset and value what Johan's built with Mendix. At CLEVR, we truly believe in taking everybody forward using technology. Pretty much why we believe in a future that's powered by low-code or no-code software platforms. We collaborate with customers, understand their business problems, and bridge the gap between business and IT through solutions and processes customized to individual needs to accomplish this.

We want to empower businesses and shape them to create a flexible, digitalized world that includes everyone. To get there, it is the journey and the playing that matters. To push that envelope one milestone at a time and believe in progress as opposed to perfection.

The talk inspired these thoughts and made me ask myself how better I can lead at CLEVR to fulfill this aim. It made me reaffirm why I once joined CLEVR, what my sense of purpose was, and even my beliefs in it. While there's more to ponder over from their conversation, one thing I know for sure is that the business is an infinite game that I can only play my heart out and evolve with each passing year.
Do you want to learn more about CLEVR? Feel free to contact us or follow us on LinkedIn for announcements, product updates, success stories, events, and more!