First time right on-site jobs
Designed specifically for end-to-end services to the homes, offices, and stores (STTX). Take charge of the entire field operations process of job intake, preparation, planning, route-optimization, execution, payment, and archiving. Ensure continuous and seamless communication between service providers and their customers facilitating an excellent customer journey. Perfect for the rapidly evolving services market where new business models and unique processes need to be supported. Based on low-code technology, making it lightweight, highly configurable, optimizable, affordable, while significantly reducing your implementation time. And most importantly, it is easy-to-use and intuitive, increasing the rate of adaptability.
Discover all the possibilities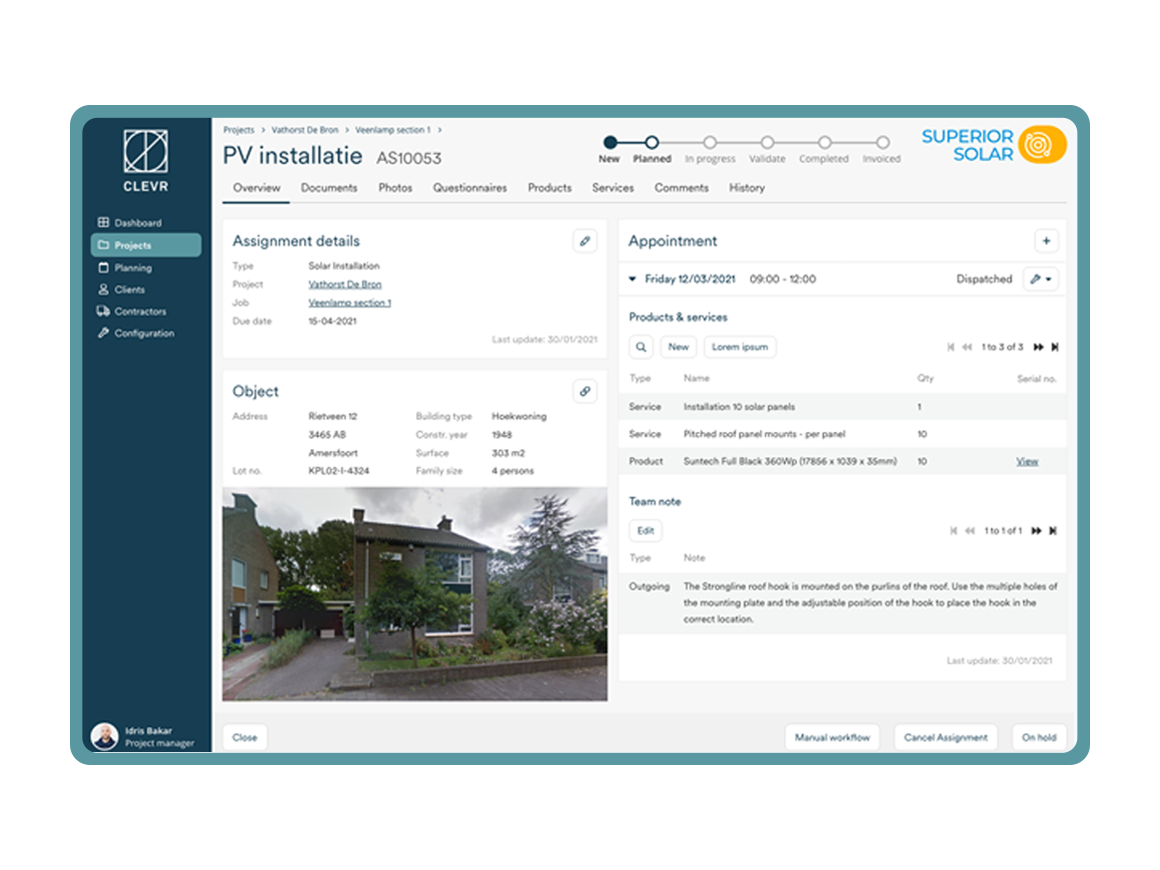 Bridge the gap
Connect all business processes, functions, departments, IT systems, and skillsets. Empower your engineers with a unified interface that provides them with all the information they need such as appointment date, time, location, required materials, services and skills required, assignment progress and more.
Cloud based
Interactive
Real-time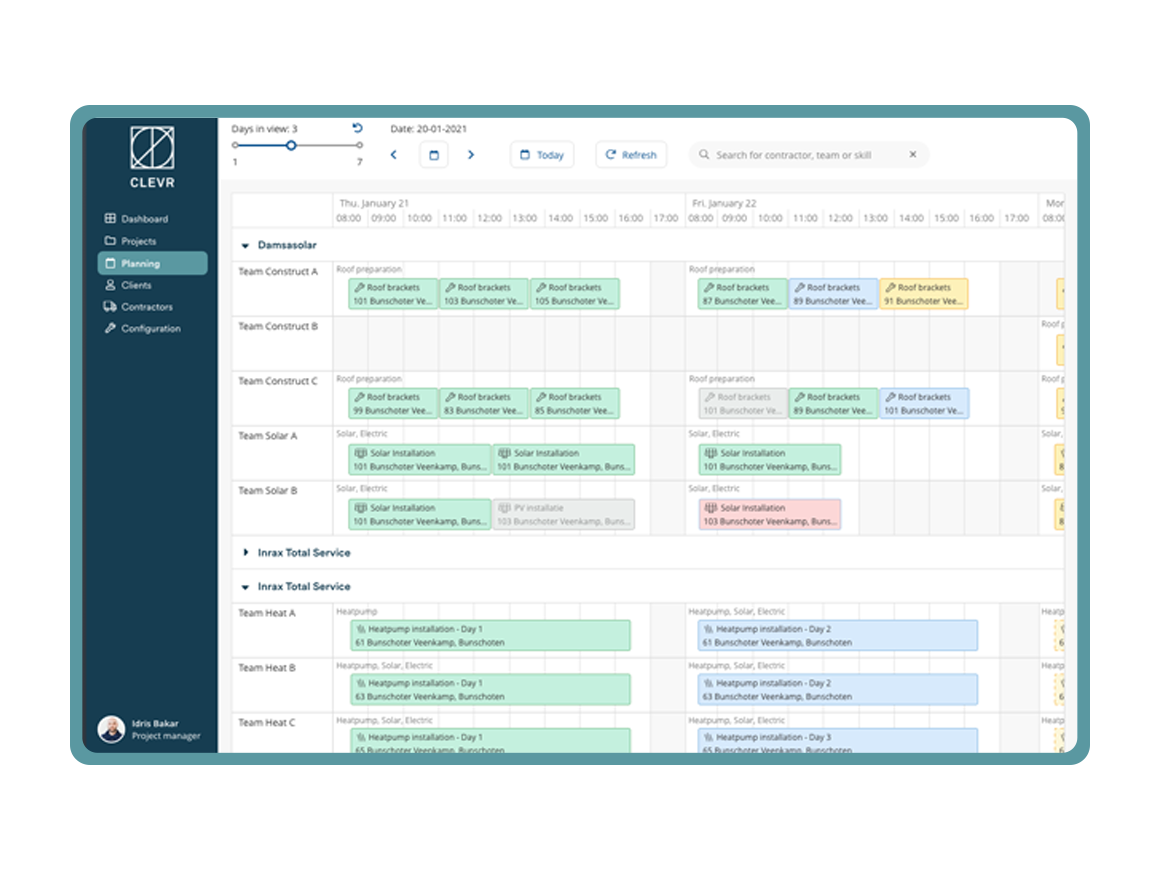 Optimise workforce
Optimise the utilization of your workforce. Use an easy drag and drop interface to plan and view jobs for your teams and subcontractors. The route-optimization functionality ensures you get the most out of your time and resources.

Econic expects that Remote Assistance will cut down on-site inspections of all new installations by 25%. By 2023, we will grow to 200,000 new installations annually. A single inspection costs $148.00 (125 euros), so with the projected number we estimate saving $7.1 million (6 million euros) annually as well. In addition, remote assistance will significantly reduce the need to drive to on-site locations by 1 million kilometers, which roughly translates to reducing CO2 emissions by 170,000 kilograms.
Vincent Damen
Product Manager at Econic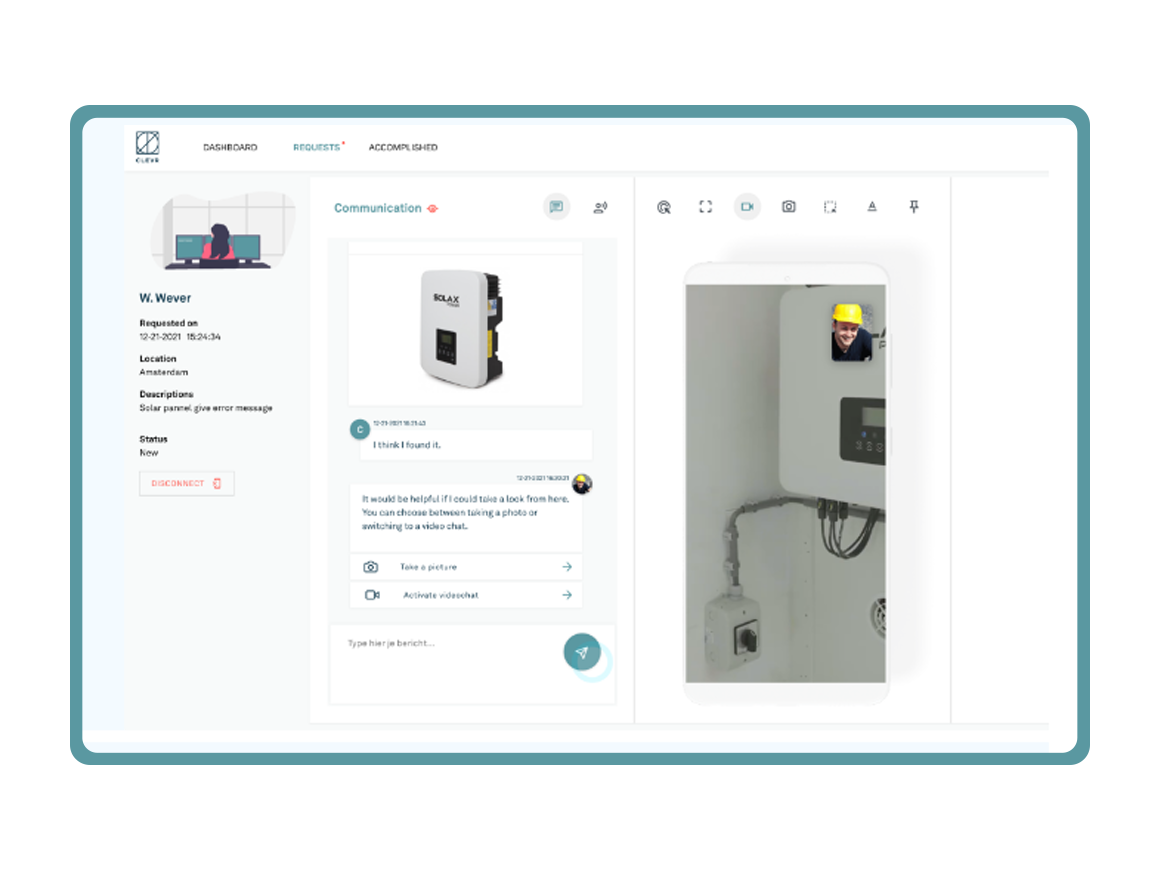 Quick delivery
Stop spending time on unnecessary travel. Help your customers right away by connecting with them via a virtual interface. Save time and money on your skilled technicians by focusing their time and attention.
Virtual
Time-saver
Customer-friendly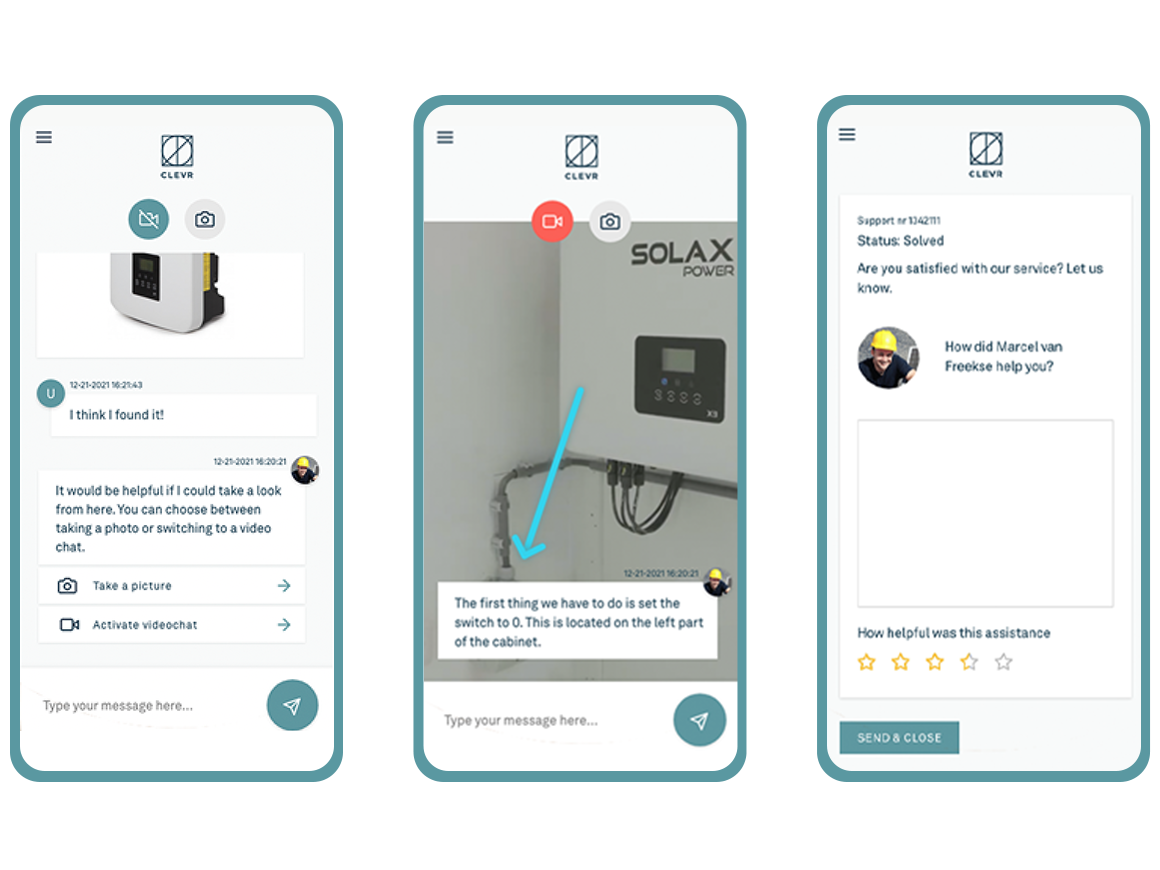 First time right
Prepare thoroughly before visiting your customer. Inspect virtually and gather all requirements to ensure your team is fully prepared for first-time right installations.
Money saver
Quick turnaround
Transparent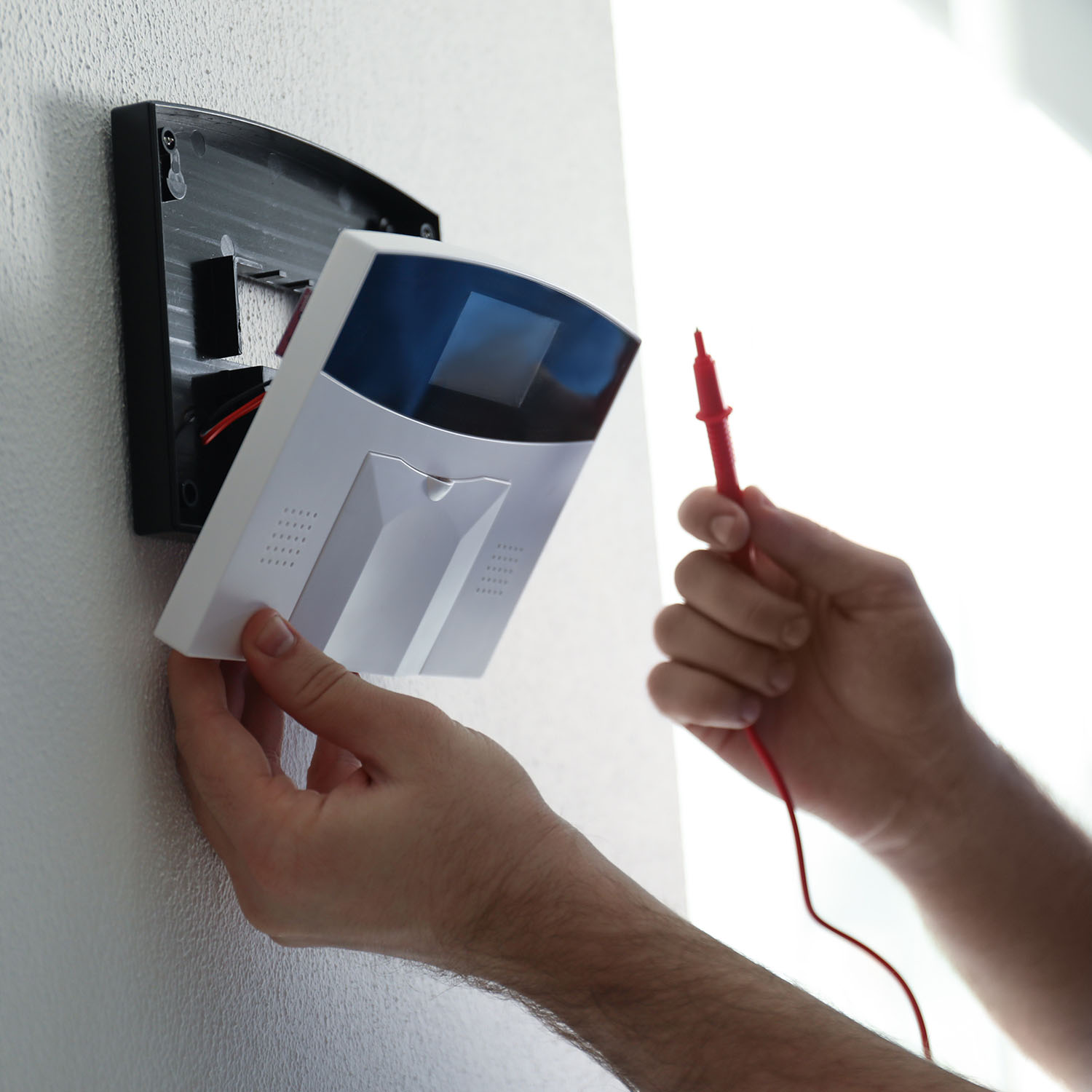 Size of global utilities market in 2025
Investment per year by developed countries to tackle climate crisis
Power companies concerned about shortage of skilled professionals
Navigate the green revolution with intelligent, fast, agile, and future-proof technology
CLEVR engineers agile, adaptable, and acute solutions that shorten deployment and time to market by 10x, are simplistic and intuitive, revolutionises digital transformation of your processes, and ultimately enable you to shape change sooner.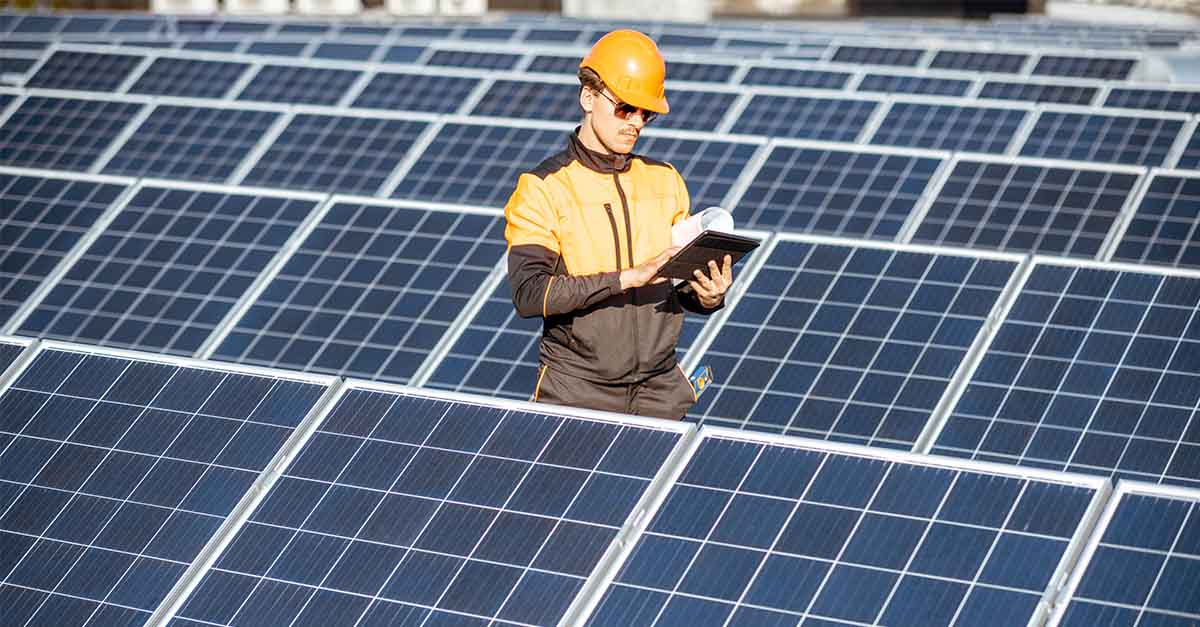 Launch Press Release
Read the story behind the Field Service Manager solution and the role played by our customers.

Free demo
Connect with us for a personal demo of our Field Service Management solution. And ask for a free evaluation of your existing system.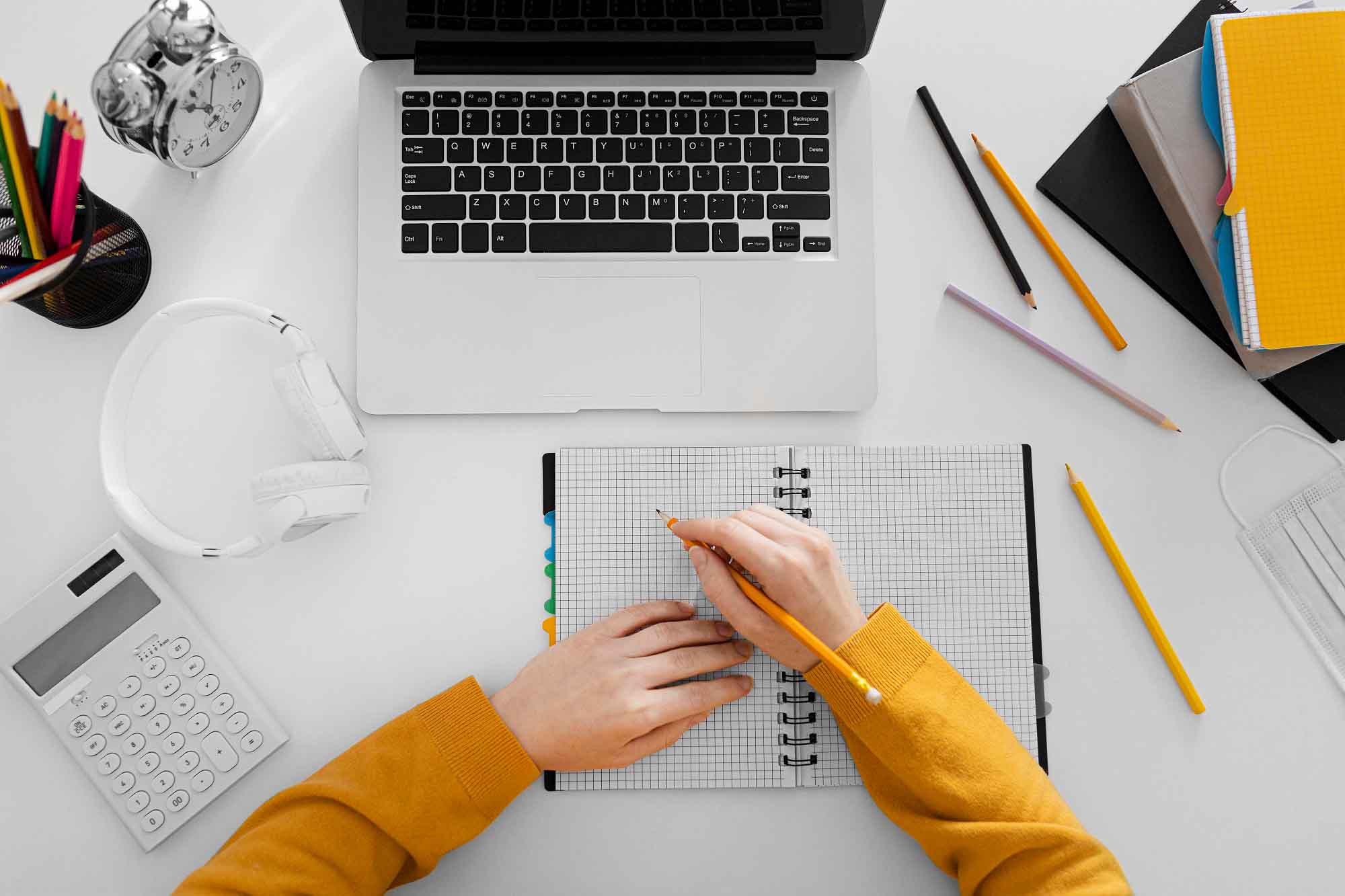 Coming soon: Tutorials
Watch step by step how Field Service Manager can help your staff at the office and on-the-go.
Read the latest CLEVR news, articles and updates on LinkedIn
Receive personal news and updates in your inbox