First time right
Give the right people the right data at the right time with CLEVR's class-leading field service software solution.
Discover all the possibilities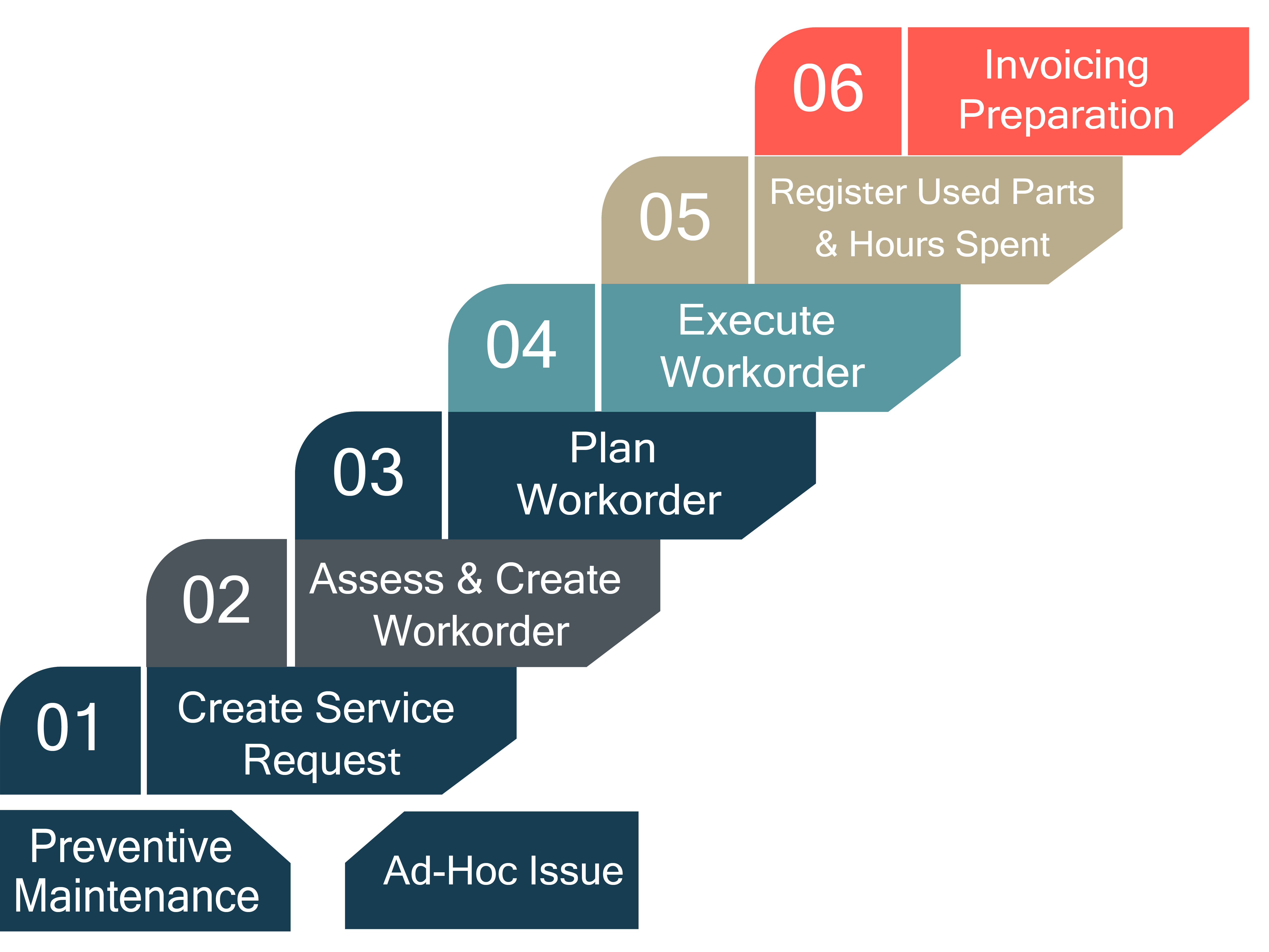 Optimize workflow
CLEVR FSM covers the business process from the moment an ad hoc issue or service request arises to invoice preparation. Enabling efficient first-time-right execution of service orders in the field. From planning to execution and billing, harmonize your processes and align teams to optimize workflow. Ensure continuous and seamless communication between service providers and customers.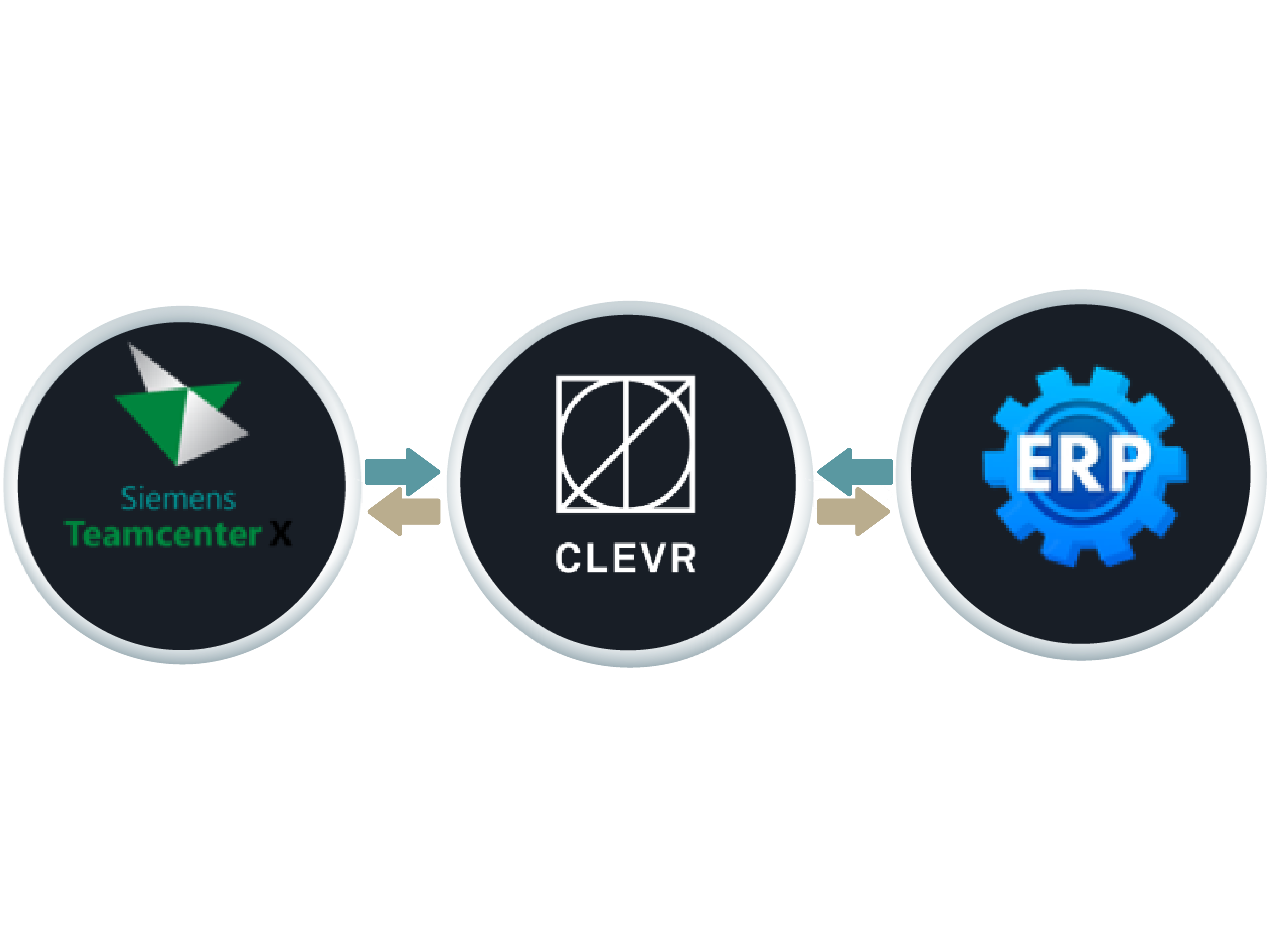 Seamless integration
FSM is a low-code solution that offers:
Seamless integration with your system landscape (ERP + Siemens Teamcenter)
Class-leading UX & UI.
Rapid personalized app development.
Running SAP or any other business-critical system? No problem, CLEVR FSM is a Mendix-based solution that easily integrates with your system landscape.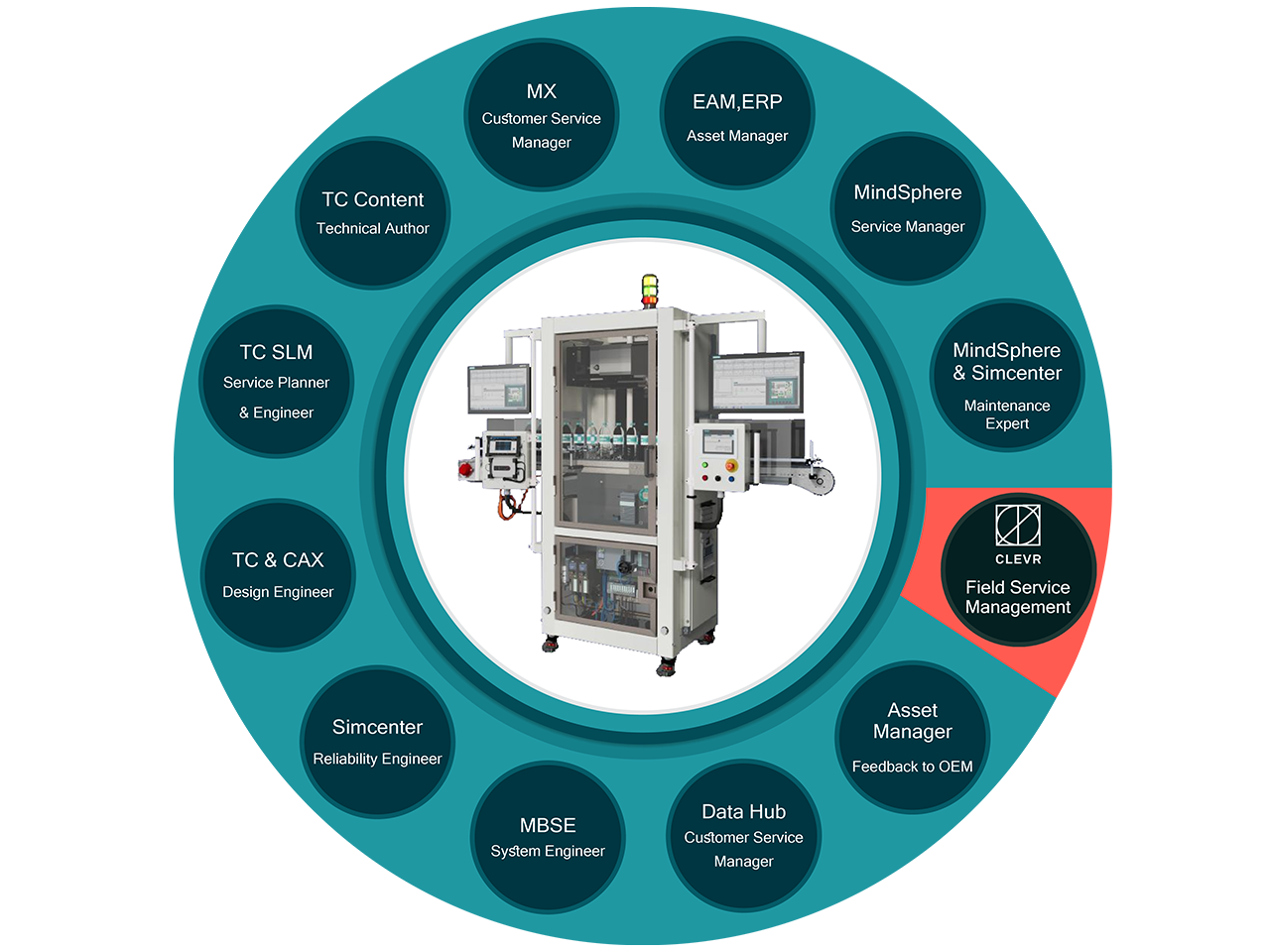 Glove-fit solution
We know every organisation is unique in its development and digital maturity. CLEVR FSM is a field service solution that can be tailored to fit the unique needs of your business. Whether it is a small, medium, or large enterprise. Helping you maximize the uptime of assets at the lowest cost. This is a utility that standard out-of-the-box solutions do not offer.

CLEVR FSM is:
Adaptable and scalable.
Provides a smooth user journey through silos.
Connects output and input in a single user interface.
CLEVR FSM is the field service supplier of choice for Siemens' Service and Asset Lifecycle Management ecosystem (see image).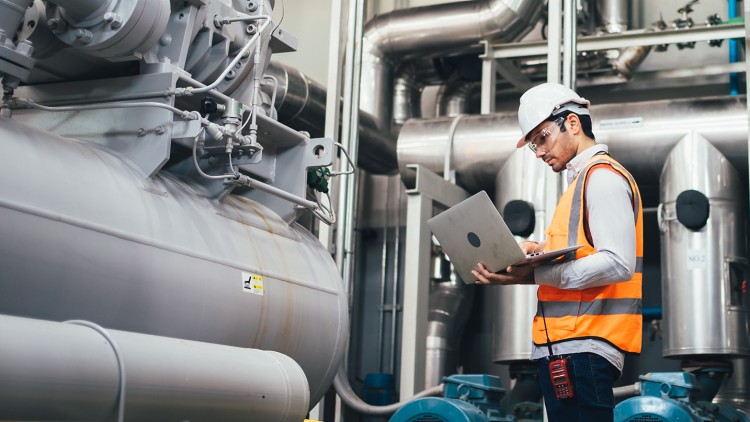 How do we do it?
CLEVR combines a unique blend of expertise:
We are experts in both sides of the Siemens solutions portfolio (Mendix and Teamcenter).
We combine this with deep industry-specific knowledge and experience.
We use a value lens to marry software function to business strategy.
Global leaders use CLEVR FSM
OMRON, a global leader in automation, uses CLEVR FSM for:
Real-time insight into the status of assets.
Service history.
Service engineer planning.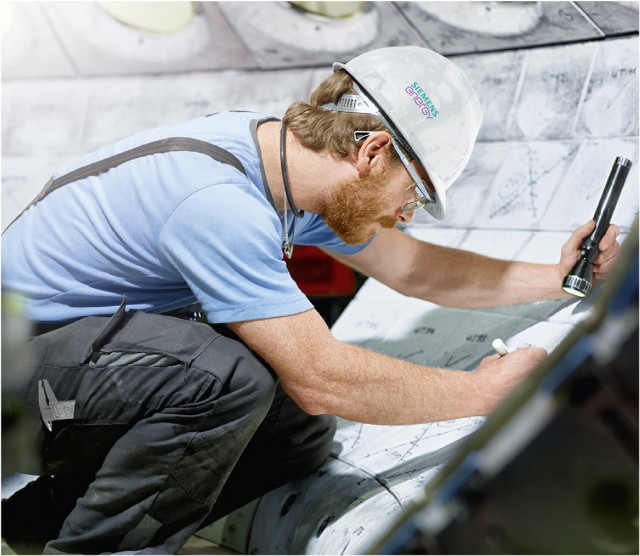 Size of global utilities market in 2025
Investment per year by developed countries to tackle climate crisis
Power companies concerned about shortage of skilled professionals
Navigate the green revolution with intelligent, fast, agile, and future-proof technology
CLEVR engineers agile, adaptable, and acute solutions that shorten deployment and time to market by 10x, are simplistic and intuitive, revolutionises digital transformation of your processes, and ultimately enable you to shape change sooner.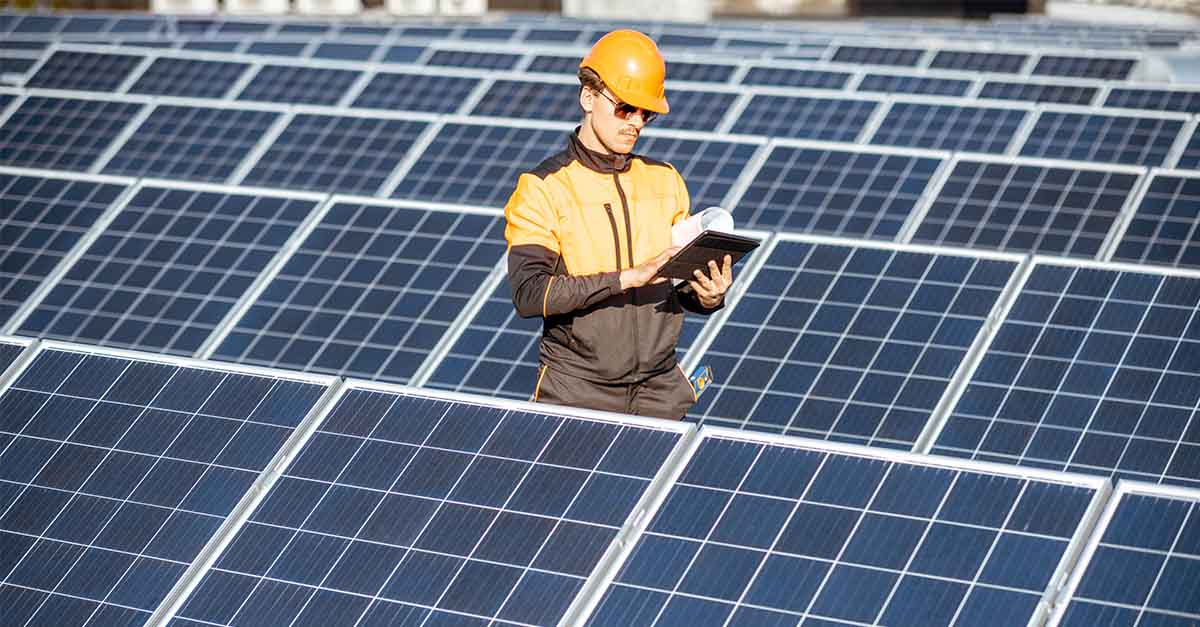 Launch Press Release
Read the story behind the Field Service Manager solution and the role played by our customers.

Free demo
Connect with us for a personal demo of our Field Service Management solution. And ask for a free evaluation of your existing system.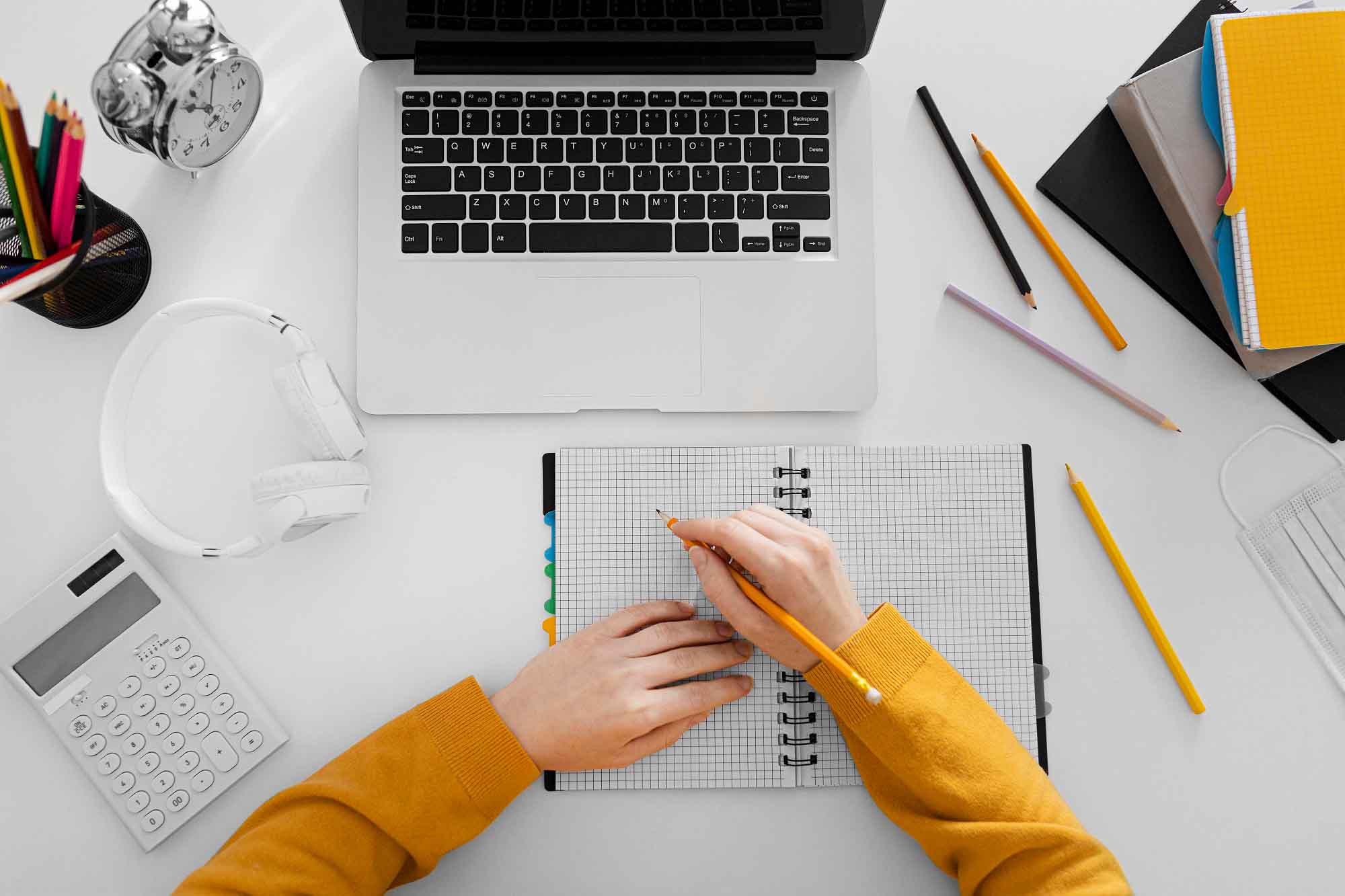 Coming soon: Tutorials
Watch step by step how Field Service Manager can help your staff at the office and on-the-go.
Read the latest CLEVR news, articles and updates on LinkedIn
Receive personal news and updates in your inbox