We're proud to announce that the first class of eleven trainees from the Mansystems Mendix Academy have successfully completed their one-year training program.

The Mansystems Mendix Academy is a hands-on program during which trainees work on a development project for a company while simultaneously attending classes at the Mansystems Mendix Academy at regular intervals to increase their knowledge and skills.

The goal of the Mansystems Mendix Academy is to increase the size of the pool of professionals Mendix developers capable of quickly building business applications using the most modern, advanced low-code platform available today.

"Our trainers have many years of experience and in-house knowledge of Mendix," says Mansystems CEO Arnold Zwart. "The Mansystems Mendix Academy prepares new Mendix developers for the job market every year."
Boot camp, training and coaching days
After a rigorous evaluation of their skills, each trainee admitted to the Mansystems Mendix Academy is invited to participate in a boot camp that occurs in two stages. The first part of the boot camp takes place over the course of a week during which participants are introduced to scrum agile development principles and earn a Mendix Rapid Developer certificate.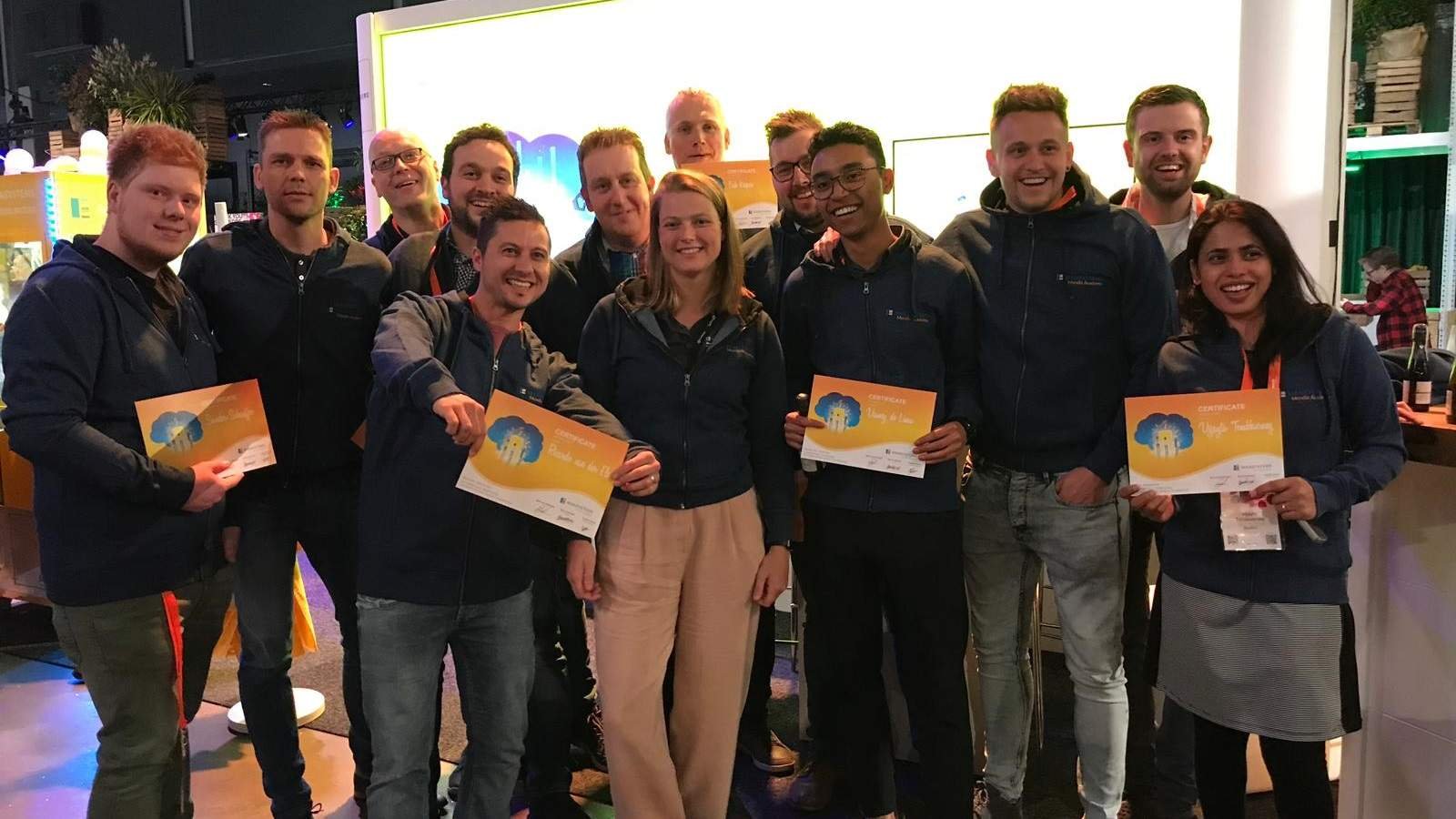 In the second part of the boot camp, participants independently create an application using Mendix modeling tools. Successful participants are required to develop a user-friendly Mendix application in a fictitious practical environment that meets specific business requirements.

All told, the training program spans 45 weeks, including 30 training and coaching days where after completing boot camp each participant is required to return to the Mansystems Mendix Academy for one day every two weeks for additional training.

The curriculum for each trainee is customized to meet their personal objectives and every trainee receives assigned both a Mendix trainer and a knowledge expert from Mansystems Solutions. Upon graduation, each trainee in addition to receiving a Mendix Advanced Developer certificate from Mansystems Mendix Academy is also given a vest with a logo to proudly wear along with a bottle of champagne to celebrate.

"The traineeship gives the participants a lot of practical experience," says Rene van Hofwegen, Team Lead of the Mansystems Mendix Academy. "Once they officially become a Mendix Advanced Developer they can participate as full members of any Mendix developer team."

We invite you to become a member of the Mendix developer community by applying to become a Mansystems Mendix Academy trainee here (INSERT URL). If you've got what it takes to master the Mendix low-code platform, it would be our privilege at the Mansystems Mendix Academy to ensure you develop all the skills needed to embark on a highly-rewarding career as a professional Mendix developer.