London, March 6, 2020 – Mansystems, Mendix's leading implementation and support partner, today announced that it has merged with FlowFabric, expert in the development of business applications and Mendix Expert-partner in 2019. The companies are joining forces to become the largest global Mendix-partner for implementation and support, strengthening their position in the Netherlands, where both companies are headquartered, and accelerating plans for international expansion.
The merger will provide additional scale as well as complementary knowledge and experience, optimally positioning the company to respond to the increasing cross-border customer requests brought about by Siemens' recent takeover of Mendix. Together the companies are by far the largest Mendix-partner with more than 130 developers in the Netherlands and 50 developers in Germany.
As leading Mendix partners, the companies are highly complementary. Mansystems has established itself as a leading player in the low-code application market with a strong technology focus. Since its establishment in 2010, FlowFabric has established a proven track record in the wholesale, retail, insurance, construction and installation sectors through the optimization of complex processes with business solutions based on the Mendix platform.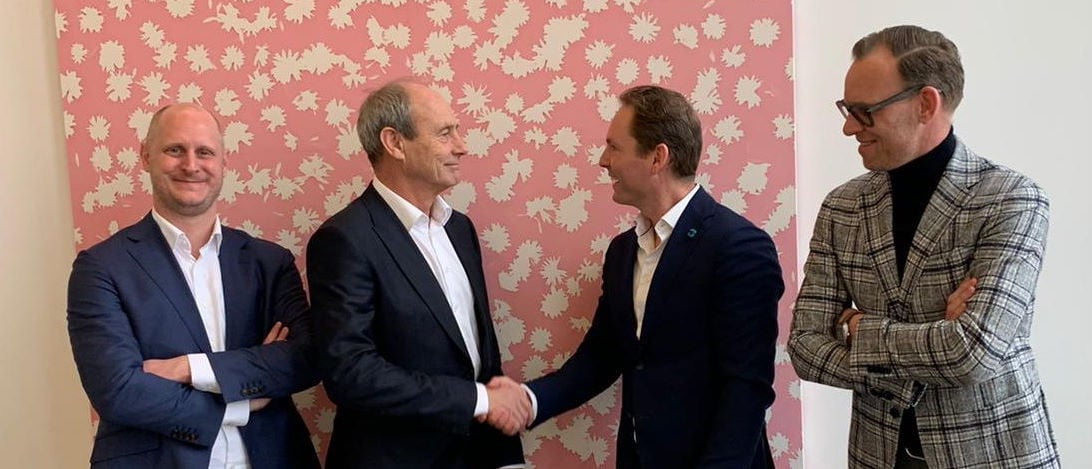 Arnold Zwart, CEO of Mansystems said: "This merger unites two leading Mendix Expert-partners, creating a unique combination that will continue to lead the market. The merger with FlowFabric adds an extra layer of specialist industry knowledge to Mansystems' leading service package on the Mendix low-code platform, including projects, implementation, support and maintenance, software tools and expert training."
FlowFabric's shareholders Kjeld Cornelissen, René Tusveld, and Patrick Jansen van Doorn will continue to be involved in the business, taking on strategic senior management positions.
Kjeld Cornelissen, CEO of FlowFabric, adds: "The market focus of FlowFabric combined with the technological expertise and international capabilities of Mansystems presents a huge market opportunity that will allow us to accelerate our growth. We feel a strong connection with the culture of Mansystems and we look forward to operating as a combined team."
The deal follows the €20m equity investment in Manystems in August 2019 by Volpi Capital, a specialist European lower mid-market private equity firm.
Crevan O'Grady of Volpi Capital adds: "This merger presents an early success in Volpi's buy-and-build strategy. The combination of FlowFabric and Mansystems offers a lot of potential to exploit opportunities in the low-code market in the Netherlands and abroad."
Financial terms of the deal were not disclosed.
About Mansystems
With over 25 years of experience in developing business applications, Mansystems strives to offer customers a complete service package with a guarantee of innovative and high-quality solutions. This is possible by providing customers with the best services, the implementation and support of applications, combined with the right training and tools. With the enormous expertise on the low-code development platform Mendix, knowledge of the market, built solutions and interesting opportunities, Mansystems generates the most business value for organizations. The Mendix Academy of Mansystems offers training and intensive boot camps for anyone who wants to become skilled in the development of applications. Mansystems currently has more than 120 employees with offices in the Netherlands and Germany.
For more information, visit: www.mansystems.com
About FlowFabric
Organizations have an abundance of data nowadays. FlowFabric sees where data stops where it should flow. By understanding and streamlining complex processes, FlowFabric helps organizations to make their data profitable. The application development expert is closely aligned with the business and business objectives of its customers. The combination of industry knowledge and the use of the Mendix platform make FlowFabric a distinguishing party that always ensures an effective and agile process. Thanks to FlowFabric, data is more than just information. Where data becomes a "flow", insight, efficiency and flexibility arise. FlowFabric has a proven track record in retail, wholesale, insurance, construction & installation and service excellence. The customer portfolio includes organizations such as: Rituals, Etos, VolkerWessels Telecom, Rijkswaterstaat, BAM Infra, Unica, CED, Mourik and Eneco.
For more information, visit: www.flowfabric.com, LinkedIn en Twitter.
About Volpi Capital
Volpi Capital is a specialist European lower mid-market private equity firm. Volpi has a thesis-driven approach targeting ambitious businesses using enabling technologies to disrupt traditional B2B value chains. Volpi typically invests €25-75 million of equity in businesses with enterprise values between €50 million and €200 million and seeks to drive transformative growth through international expansion and consolidation. The firm, which was founded in 2016 by Crevan O'Grady and Marco Sodi, closed its first fund (Volpi Capital Fund I) in April 2018 with commitments of €185 million.
For more information, visit: http://www.volpicapital.com