We're excited and proud to report that no less than three Mansystems customers received Impact Awards from Mendix at during the recent Mendix World 2019 conference. At an awards ceremony held during the conference, the three customers recognized for building innovative applications using the low-code Mendix platform were the City of Rotterdam, eXp Realty and EndemolShine.
More than 4,000 visitors attended the Mendix World conference in Rotterdam Ahoy, where winners of Impact Awards covering six different categories (Customer Experience, Digital Workplace, Market Impact, Innovation, Digital Transformation, and Smart Application) were announced. Mansystems customers received awards in the areas of Customer Experience, Digital Transformation, and Smart Application.
City of Rotterdam (Customer Experience)
The municipality of Rotterdam is relying on Mendix to automate processes. The city needed a solution for civil servants tasked with creating a record of any change made to public spaces in a way that complied with new privacy legislation. An application was developed in a space of eight weeks. With this rapid development time, the municipality of Rotterdam has saved between € 120,000 and € 240,000 in development costs.
eXp Realty (Digital Transformation)
eXp Realty is the sixth largest real estate broker in the United States. All company employees work remotely. eXp Realty relies on the low-code Mendix platform to automate a variety of internal processes. The onboarding process for hiring new employees was reduced from 30 to just 12 days. By relying on Mendix, eXp Realty has significantly accelerated its ability to bring new functions and capabilities to market.
EndemolShine (Smart Application)
EndemolShine was recognized for the use of Mendix during the making of television productions. The application built using Mendix improves workflow and reduces the time required to create content for television. The application is used to record well-known TV programs such as Big Brother, Master Chef, and Deal or No Deal.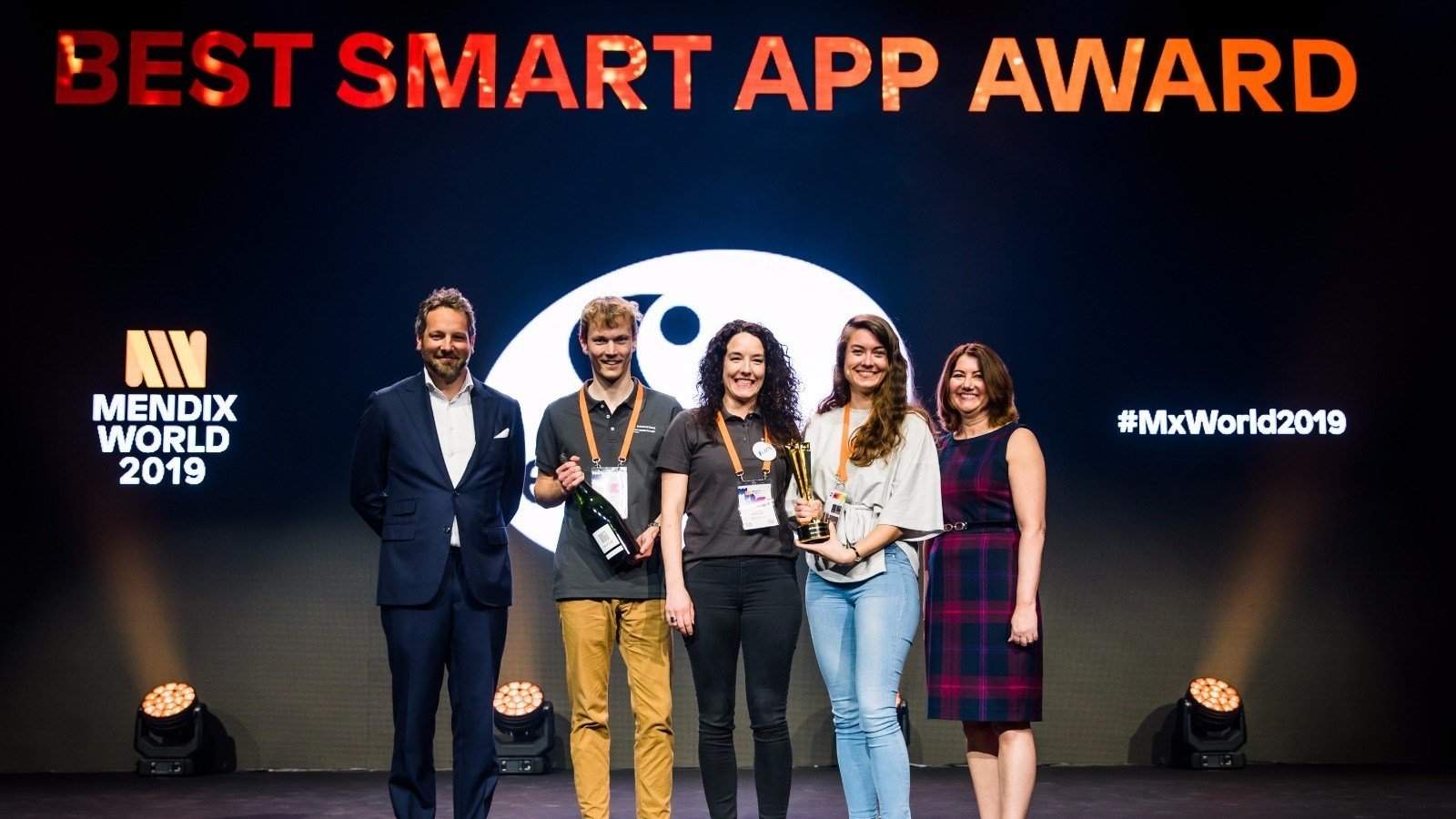 On the main stage of Mendix World, Maike Pluijgers (Mendix Business Consultant at EndemolShine Netherlands), Agnes Roolvink (Mendix Consultant at Mansystems) and Jeroen Appel (Mendix Consultant at Mansystems) received the award in the Smart Application category.
"Organizations that want to make a difference can make big strides with the use of the low code development platform Mendix," says Mansystems CEO Arnold Zwart. "The use of Mendix ensures faster delivery of applications, lower development costs, smarter work processes and higher returns for organizations."