London, 20 August 2019: Mansystems, the largest Mendix Expert Partner for implementation, training, and support, is pleased to announce that Volpi Capital, a specialist European mid-market investor, has today partnered with the company to provide investment in excess of €20m. The investment will accelerate Mansystems' domestic growth and international expansion into new markets, as well as creating a greater emphasis on cloud-native technologies.
Volpi Capital is a specialist investor focussed on supporting businesses leveraging technology to disrupt traditional B2B value chains. The firm has a strong track record of working with its portfolio companies as they expand internationally through buy-and-build led strategies.
Mansystems has firmly established itself as a leading player in the low-code application market. The company's Mendix business has experienced rapid growth in recent years, and the company now employs 120 staff across 5 offices in the Netherlands and Germany. Through its Mendix 'Expert Partner' status, Mendix's ownership by Siemens and their strategic partnerships with SAP and IBM, the company works with a wide range of large enterprise clients, across multiple sectors, helping them leverage the opportunities provided by digitisation, cloud computing and enterprise applications.
On the back of significant growth in the Netherlands and Germany, Volpi will continue to invest in the business and provide expertise as the business seeks to enter new markets. In addition, Volpi will support Mansystems, as it looks to further broaden its product proposition and deepen its sales and marketing capabilities.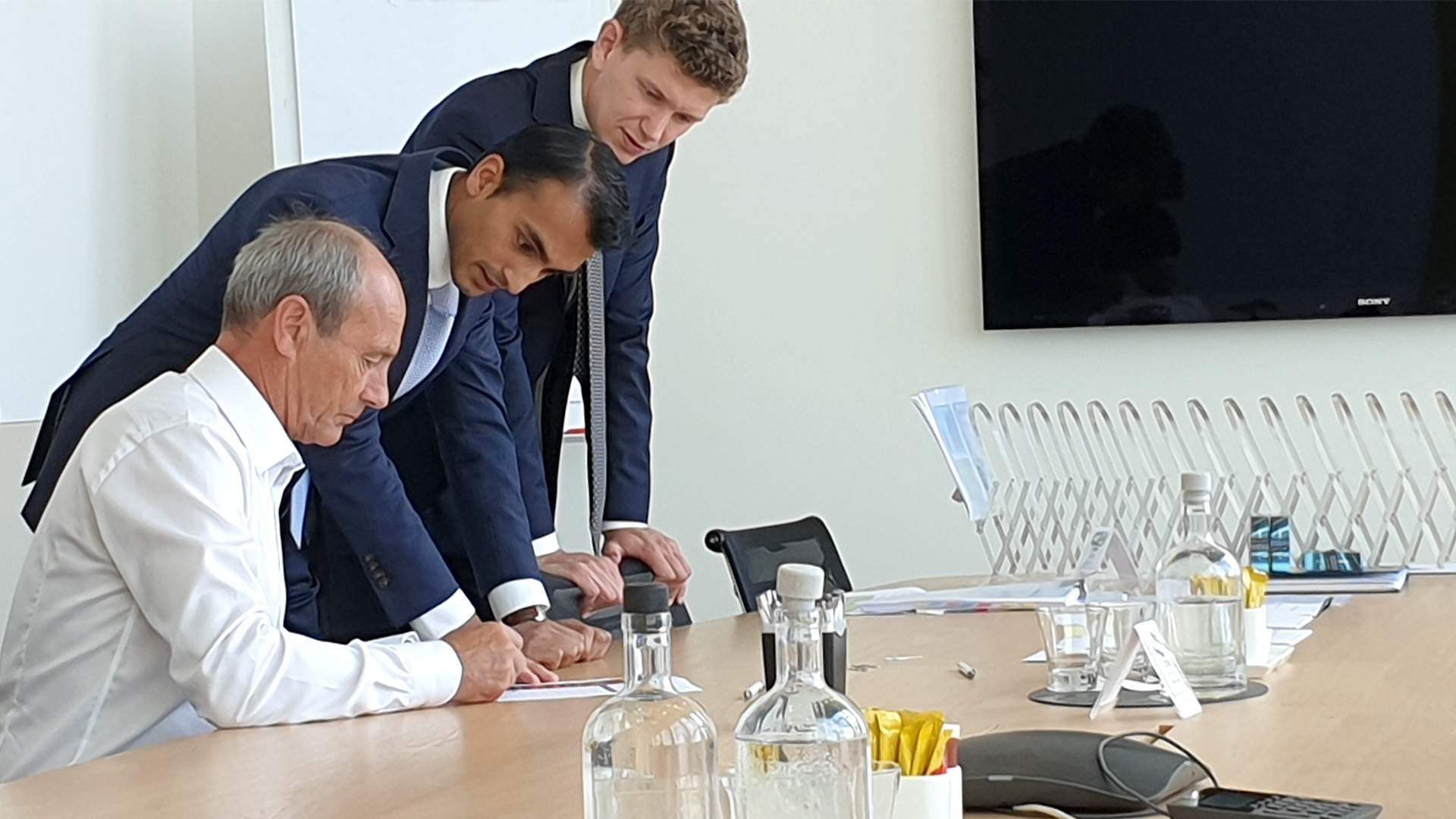 Commenting on the transaction Arnold Zwart, CEO of Mansystems said: "We are delighted to welcome Volpi Capital to the business as we embark on the next stage of our growth. Having engaged with the team for many months, we have been impressed by their deep industry knowledge and collaborative style that I'm confident will add significant value to our business.
"Over the last 3 years, we have built a market leading business as a Mendix Expert Partner in the Netherlands and Germany that is well positioned to take advantage of strong structural growth opportunities. With a partner of Volpi's calibre and with its substantial track record, I am confident in our ability to successfully execute against this and deliver our compelling proposition to a range of new geographies."
Crevan O'Grady from Volpi Capital, added: "This transaction is a great example of our proven investment strategy and our ability to work with ambitious business leveraging technology to disrupt traditional B2B value chains. We look forward to working with management to deepen Mansystems' market penetration, unlock new geographies and further build upon its industry leading position.
ENDS
For all media enquiries, please contact:
Instinctif Partners
Nick Woods/Justine Crestois
+44 20 7457 2020
volpi@instinctif.com
About Mansystems
With over 25 years of experience developing business applications, Mansystems strives to offer customers a complete package of services with the guarantee of innovative and high-quality solutions. This is possible through customer access to the best consultation, implementation, and support- along with the right training and tools. With information on best practices of low-code development platform Mendix, market knowledge, solutions, and opportunities, Mansystems generates the most business value for organizations. The Mansystems Mendix Academy offers training and intensive boot camps for everyone who wants to become proficient in application development. Mansystems currently has over 120 employees with offices in the Netherlands and Germany.
About Mendix
Worldwide, over 4,000 companies use Mendix for the development of applications- making it the world leader in low-code application development. The originally Dutch company was created in 2005 from the need to improve the implementation of software projects. Since 2012, the head office of Mendix has been relocated to the United States and in 2018 Mendix was taken over by Siemens. The advantage of Mendix as a development platform lies in its ability to provides companies with the advantage of developing apps, on average, six times faster with 70 percent fewer resources. With the deployment of Mendix as a development platform, business and IT can communicate better with each other when creating applications.
About Volpi Capital
Volpi Capital is a specialist European lower mid-market private equity firm. Volpi has a thesis-driven approach targeting ambitious businesses using enabling technologies to disrupt traditional B2B value chains. Volpi typically invests €25-75 million of equity in businesses with enterprise values between €50 million and €200 million and seeks to drive transformative growth through international expansion and consolidation. The firm, which was founded in 2016 by Crevan O'Grady and Marco Sodi, closed its first fund (Volpi Capital Fund I) in April 2018 with commitments of €185 million.