We are both pleased and humbled to share the news that during a Mendix World Partner Day event held during the recent Mendix World 2019 conference Mansystems received the Enablement Partner award from Mendix.

The award recognizes the ongoing efforts of Mansystems to expand the overall size of the Mendix low-code community by not only hiring and training developers to build applications on behalf of our customers but also training developers that work for our customers to build applications on their own.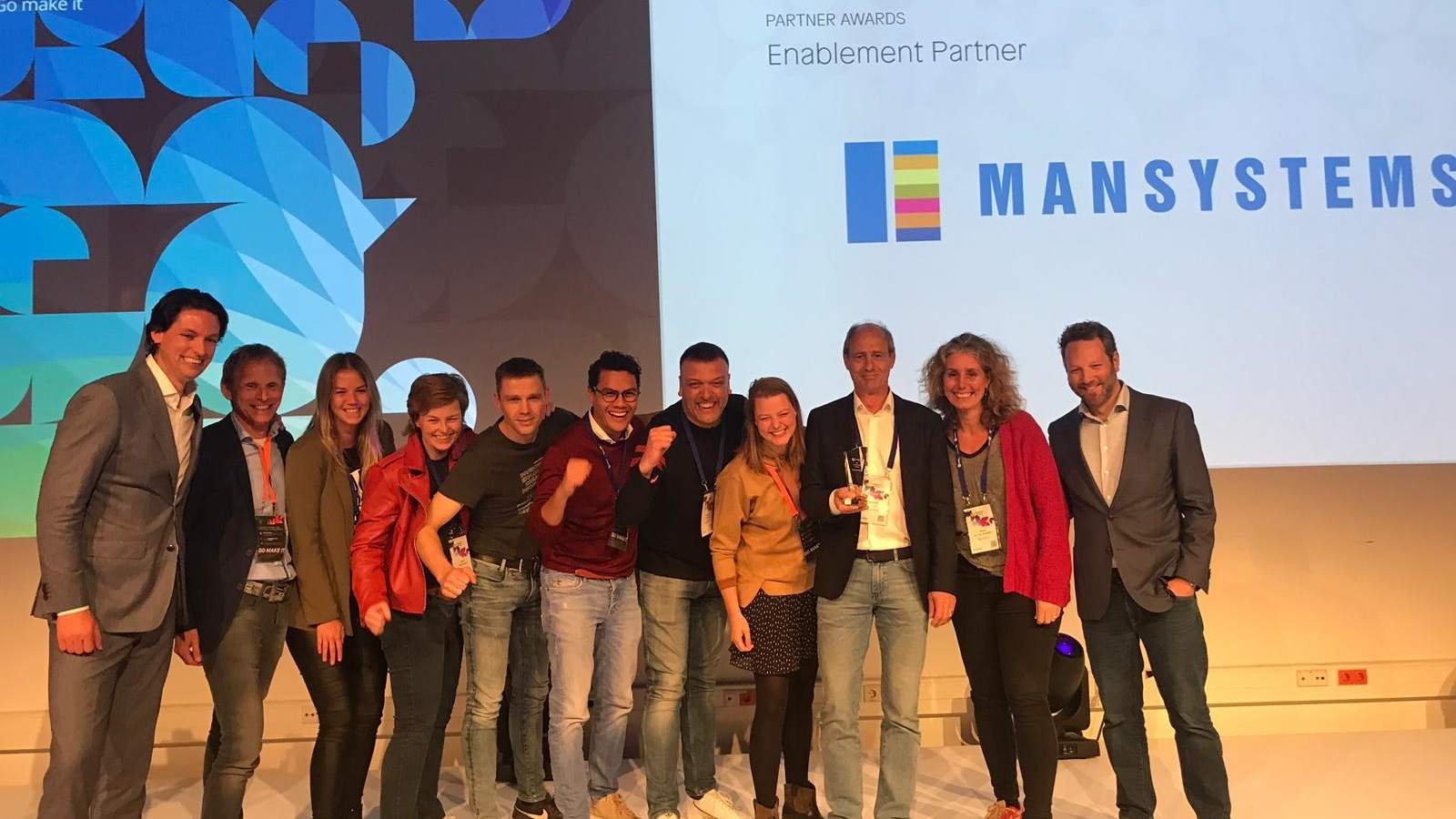 "This is an important award," says Martijn van Lieshout, Global Vice President of Sales Strategy and Execution at Mendix. "Mansystems is not only good at building applications; they also make a significant contribution to increasing knowledge and skills across the entire Mendix community."

Mansystems CEO Arnold Zwart accepted the award on behalf of the company on stage at Mendix World from Mendix CEO Derek Roos. "We are very happy to win the Enablement Partner award," says Zwart. "We want to empower our customers by successfully deploying the Mendix platform to fulfill their digital ambitions."

While pleased for being recognized for our efforts by Mendix, no one should expect Mansystems to rest on its laurels, says Wouter van Dee, Manager Solutions at Mansystems. "We are continually focused on how we can increase the knowledge and skills surrounding Mendix," says van Dee. "Enabling developers to get the best out of themselves ultimately leads to better services for our customers."

In fact, training Mendix developers is something of an obsession at Mansystems. Come check out the Mansystems Mendix Academy to find out just how much.